Regulators want more. Compliance teams have less. Exiger Managed Services is helping companies manage costs while still delivering excellence. Minimize the volatility associated with project-based hiring and avoid the disruption in consistent quality created by turning over your contractors with each large-scale project.
Discover How Exiger Managed Services Can Help
Your Business
Navigating the complex risk and regulatory environment is
challenging

. Let Exiger be your partner.
Exiger Managed Services leads with a perfect blend of people, process and technology in near-shore Centers of Excellence in the U.S. and Europe. We deliver end-to-end compliance solutions in sanctions, transactions monitoring, customer due diligence/KYC and screening. We can be your partner in supporting your volume surges, backlogs/remediations and business-as-usual efforts.
Our Approach:

Tech-Enabled Expertise
Exiger's combination of people, process and technology is transforming the way companies are managing risk. Gone are the days of throwing bodies at the problem. Our experienced teams of analysts know exactly how and where to infuse your process with technology designed specifically to find risk fast. Our commitment to quality means we create a process and plan to meet your deadlines and budget the first time around.
Our analysts participate in on-going training programs led by industry experts who have managed compliance functions and faced off with regulators. Our emphasis on quality and client satisfaction is at the center of everything we do.
Global Centers of Excellence With Local Expertise
Exiger's Centers of Excellence are located in San Antonio, Texas and Bucharest, Romania. Supported by offices around the world, our teams coordinate seamlessly to creatively problem-solve and leverage the best people, technology and solutions Exiger has to offer. 
Exiger has the ability to investigate cases from various sources, including, but not limited to, escalated activity from transaction monitoring and fraud monitoring alerts, internal referrals, law enforcement requests, subpoenas and court orders.
Transaction Monitoring Business As Usual
Backlogs
Lookbacks & Remediation
Customer Due Diligence & KYC
Exiger has the ability to conduct customer due diligence (CDD) and know-your-customer (KYC) activities, including, but not limited to, the collection and review of due diligence information for new customers, adverse media and sanctions/watchlist screening.
Remediation
Onboarding
KYC Periodic Reviews
Screening: Watchlist, PEP and Adverse Media
Exiger's capabilities include conducting initial and ongoing screens for watchlist/sanctions, politically exposed persons (PEP) and adverse media.
Client Screening
Live Payment Screening
Sanctions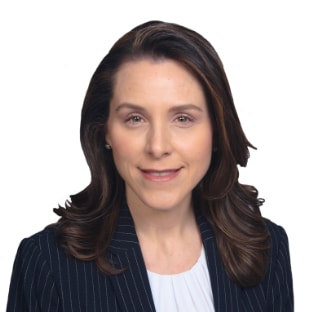 Managing Director, Managed Services Practice Leader