Exiger, a global leader in supply chain risk management SaaS solutions, called on our experts to highlight May 2022 supply chain news and trends across thematic areas:
Climate, Disasters, & Disruption
Threats & Regulatory Compliance
[Sign up for the monthly Exiger Supply Chain Surges and Shortages newsletter]
Climate, Disasters, & Disruption
Export bans throughout Southeast Asia are affecting global commodity prices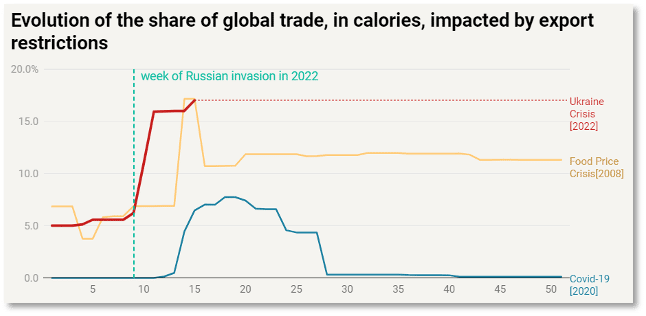 To safeguard its domestic supply, India prohibits wheat exports. Though it consumes most of the wheat it produces, India is the second largest producer of wheat globally and had set goals to export 10 million tons between 2022-23, mostly to developing countries in Southeast Asia. An unprecedented heatwave has diminished the national harvest, however, which came in four million tons less than expected and sent wheat flour prices to a 12-year high. Global wheat prices had already spiked by more than 40 percent since the beginning of 2022 due to shortages and disruptions stemming from the war in Ukraine (AP News; France 24).
Days after wheat export ban, India limits sugar sales abroad. For the first time in six years, India is planning to restrict raw sugar exports, citing an effort to limit a surge in domestic prices. India is the world's largest producer of raw sugar and second largest exporter behind only Brazil, which itself has faced lower than normal sugar output this year (Bloomberg).

Malaysia limits chicken exports amid concerns of cartel pricing. Starting June 1, Malaysia will ban certain chicken sales while it investigates allegations of cartel pricing; the country has been struggling to keep domestic food prices down as a whole (Bloomberg).
Indonesia resumes palm oil exports, but global cooking oil supply remains low. Despite not yet solving the balance between exports and domestic supply, Indonesia eased its restrictions on palm oil exports as prices in the country regained composure. Cooking oil prices globally, however, remain high due to export bans in Kazakhstan, Egypt, Kosovo, and Turkey (Reuters).

The global energy market and supply—already strained by COVID-19 disruptions, Russia's invasion of Ukraine, sanctions, and other factors—could reach a tipping point this summer. In 2014, power shortages in India reportedly reduced the country's GDP by five percent. With power supplies expected to be tight in countries around the world and at least a dozen U.S. states at risk of electricity outages this summer, the economic impact of blackouts could be significant (Bloomberg; Exiger Russia-Ukraine Knowledge Hub).
Chinese industrial output drops 2.9 percent in April under China's COVID Zero policy, causing global supply shocks. Supply chain snags have affected companies from Tesla to Apple, while export growth slowed in April to the weakest pace since June 2020 as operations underwent shutdowns at the world's largest port in Shanghai.
Port congestion remains disruptive. Ranking worst and second worst globally in time to load/unload are the Ports of Oakland and L.A., respectively. In China, the Ports of Quingao and Shanghai are heavily congested with bottlenecks worsening due to COVID lockdowns (CNBC)
Labor & Industry
China's Communist Party is prompting its senior officials to divest their overseas assets. According to a CCP internal directive, the Chinese government will block promotions for senior officials whose spouses or children hold significant assets abroad in an effort to insulate itself from the types of sanctions directed at Russian oligarchs (WSJ).
Chinese Communist Party gives all government affiliates two years to stop using foreign computers. Beijing's directive coincides with its decade-long effort to replace foreign technology with domestically produced alternatives. HP and Dell, China's most popular PC brands, are likely to suffer. Last month, Taiwan initiated a comparable policy prohibiting Chinese electronics for government use (Bloomberg).
Russia dominates the global nuclear reactor and fuel supply chains and infrastructure, according to a new paper from Columbia University's Center on Global Energy Policy. Of 439 operational nuclear reactors globally in 2021, 38 were in Russia, 42 were made with Russian nuclear technology, and 15 were under construction with Russian technology. Russia mines approximately six percent of global raw uranium produced annually and owned 40 percent of total global uranium conversion infrastructure in 2020. Read recommendations for reducing or eliminating dependence on nuclear supply chains from Russia (CNBC).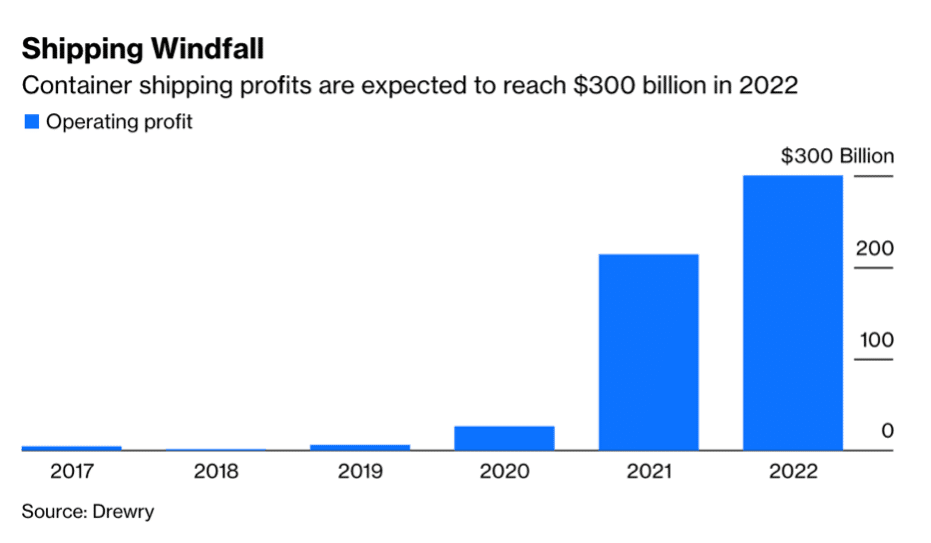 Container lines are raking it in. By the end of 2022, the container-shipping industry will have earned a staggering half a trillion dollars of operating profit from two years of supply-chain misery. Some aim to use the profit to turn themselves into vertically integrated, end-to-end logistics giants (Bloomberg).
Canada's first rare earth elements (REEs) mine has begun shipping concentrated ore. The Nechalacho mine, located on a deposit that holds 15 different REEs, uses no water. It will send its ore to a Canadian refiner, and subsequently to a customer in Norway where the minerals will be separated and processed into bars. The mine hopes to produce 25,000 tons of concentrate yearly by 2025 (Toronto Star).
Peru, the world's second-largest copper producer, may lose out on billions in mining investment if the government fails to defuse protests impacting mining production. The Las Bambas mine, owned by a Chinese company, remains closed after operations were suspended in April due to protests (Reuters).
Spanish Prime Minister says Iberian Peninsula can ease Europe's gas crunch. Pedro Sanchez claimed that his country along with much of Southern Europe can provide much needed relief from Russian-related energy woes. According to Sanchez, Spain accounts for 37 percent of the EU's total regasification capacity (CNBC).
European Commission unveils $220 billion dollar plan to reduce EU's dependency on Russian energy over next five years. The proposal comes as the region faces liquefied natural gas bottlenecks, Hungary seeks $16-19 billion to move away from Russian energy, and European energy companies seemingly concede to Russia's demands that purchases of Russian natural gas occur in rubles (Bloomberg, CNBC, Washington Post).
A six-year, 29-percent decline in the workforce of Class I freight railroads is hobbling already delicate supply chains. While much attention has been paid to the trucking industry and port congestion, Politico takes a deeper look at railroad worker attrition and labor shortages, underlying labor disputes and collective bargaining, and how the matter could make its way before Congress (Politico).
[Sign up for the monthly Exiger Supply Chain Surges and Shortages newsletter]
Risk & Innovative Mitigation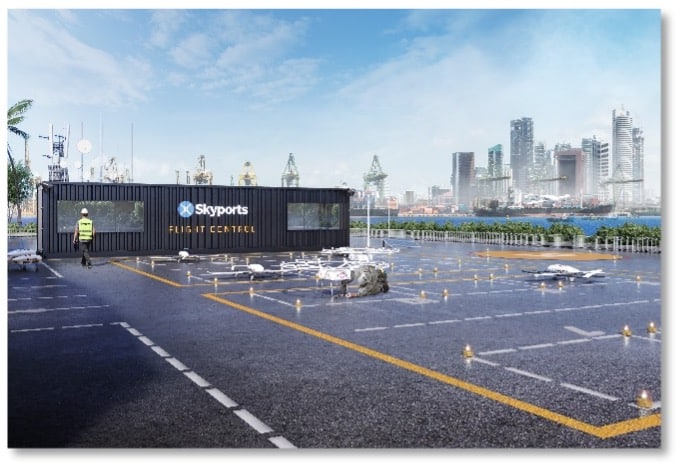 Singapore's only multi-purpose cargo port signs MoU with Skyports aiming to leverage cargo drone delivery. The Jurong Port in Singapore, one of the most trafficked in the world, agreed to a memorandum of understanding with British "advanced air mobility" company Skyports to explore the development of "ship-to-shore infrastructure" via drones. National security stakeholders have stressed the value of this technology as military logistics are paramount to U.S. and Chinese interests in the region (The Straits Times; National Defense).
Threats & Regulatory Compliance
[Sign up for the monthly Exiger Supply Chain Surges and Shortages newsletter]