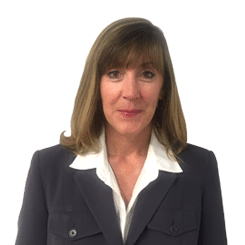 Associate Research Director, Exiger Diligence
Christine Skelton is an Associate Research Director based in Silver Spring, Maryland, at Exiger Diligence, a specialized research division that delivers the firm's global public records research and investigative due diligence capabilities.
Christine joined Exiger Diligence from Diligence LLC, where she was Director of Research. While there, she oversaw a team of analysts that performed both domestic and international due diligence for mergers and acquisitions, private equity, initial public offerings, and new business partnerships.Prior to her time at Diligence LLC, Christine worked for what was then known as the Department of Institutional Integrity at the World Bank. There, she handled cases involving fraud and corruption investigations, was part of the team that developed the Bank's Voluntary Disclosure Program, and played a key role in developing the fraud and corruption intelligence database used by the unit.