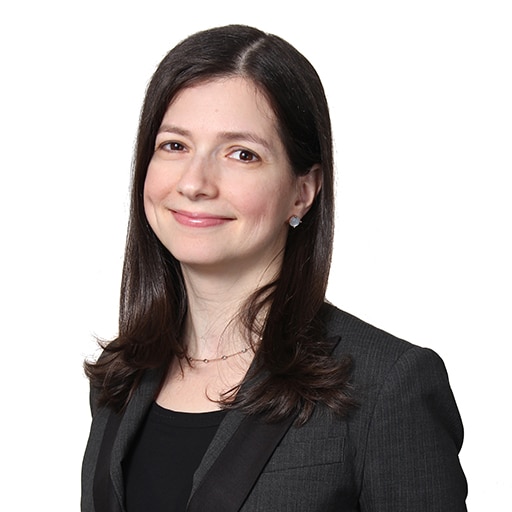 Flora Tartakovsky is a Director based in Exiger's New York office, where she focuses on a broad range of financial crime compliance issues, and assists clients worldwide in meeting regulatory requirements. As part of her work at Exiger, Flora has written extensively on trade finance and its associated financial crime risks.
Since joining Exiger, Flora has managed multiple projects for international financial institutions, including look-backs, risk assessments and the creation of global financial crime compliance standards. She has extensive experience conducting comprehensive analysis of every aspect of the financial crime controls associated with trade finance programs at major banks, as well as interviewing banking personnel at all levels, and advising clients on areas that require enhancement. Additionally, Flora has completed financial crime control audits and New York DFS Part 504 reviews. She is a senior member of Exiger's financial crime compliance reporting team, regularly overseeing complex reports that are submitted to regulatory agencies in the United States and abroad.
An experienced attorney and journalist, Flora previously worked at CBS News, where she was an Associate Producer, reporting on wide-ranging stories for "The CBS Evening News" and "60 Minutes." Previously, she was as an associate at Kaye Scholer LLP, practicing pharmaceutical product liability litigation and criminal law. Flora has also served as an adjunct professor at Fordham Law School, where she taught a weekly graduate seminar on health care policy and the law.
EDUCATION
Harvard University, B.A. (with honors)
University of Virginia School of Law, J.D.
AFFILIATIONS, AWARDS, & CIVIC ENGAGEMENTS
New York City Bar Association
Bioethics Committee of the New York City Bar Association
Criminal Justice Committee of the New York City Bar Association
Criminal Justice Council of the New York City Bar Association
Emmy-winning team for "21st Century Snake Oil" segment on "60 Minutes"
PREVIOUS EXPERIENCE
Associate Producer for CBS News, including "The CBS Evening News with Scott Pelley" and "60 Minutes"
Associate at Kaye Scholer LLP
Reporter for TIME magazine