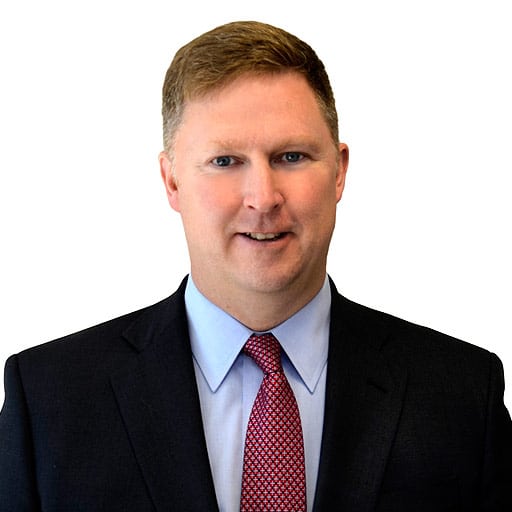 Roy Pollitt, Managing Director and Head of Exiger's Investigations practice, has more than 25 years of experience in financial investigations, with deep expertise investigating many high-profile international money laundering, bribery and corruption matters. Bringing a strong financial and accounting background, Roy introduces targeted, technology-enabled solutions to client's biggest investigation, litigation, and compliance challenges.
Roy is committed to working with clients using his holistic and innovative approach to problem solving. At Exiger, he has built a team of investigators who seamlessly integrate with Exiger's data analytics and eDiscovery experts, further enhancing their ability to find answers to client's more complex questions faster. He has years of experience leveraging these tools, having made an early commitment to using the most advanced data analytics and eDiscovery offerings available. This has led to a proven track record of differentiated and significantly more effective solutions that accelerate the efficiency, quality and cost effectiveness of clients' investigations despite the growing volume and complexity of data and regulations.
In 2013, Exiger Chairman Michael Cherkasky tapped Roy to join Exiger and play a pivotal role in the independent monitorship of HSBC—the project out of which Exiger initially grew, and easily the most sweeping and complex corporate compliance monitorship in history. During this engagement, he investigated and audited the financial crime compliance controls across one of the largest banks in the world, overseeing substantial teams of investigators and compliance professionals in the planning and execution of multiple country-level AML and sanctions reviews. At Exiger, Roy has also led investigative and compliance work for DraftKings, advising on issues ranging from AML and anti-bribery and corruption to consumer protection and the integrity of the company's operations.
In 2016, Roy played an integral part in the creation and launch of Exiger's Investigation practice and served as its Americas Head until late 2019, when he was selected to head this team.
Since the inception of Exiger's Investigations practice, Roy has assisted many clients and global law firms in complex investigative matters, involving commercial bribery, FCPA, whistleblower reporting, cross-border money laundering, payroll tax fraud, embezzlement schemes and bid-rigging matters, among others. He has also served as a fact witness and expert witness on numerous matters involving international arbitrations, trademark infringement matters and regulatory investigations.
Roy joined Exiger after a 17-year career as a Special Agent for the FBI in New York City. With the FBI, Roy developed a deep expertise investigating frauds involving money laundering, securities fraud, bank fraud, bid-rigging, bribery, embezzlement, labor union frauds and racketeering within diverse industries, including: banking, commercial construction, gaming, payment processing, and securities. Many of Roy's federal investigations led to entities being placed under court-appointed monitorships.
Roy also served as the lead FBI case agent in a seven-year, multi-billion dollar international money laundering investigation targeting the illegal online gaming and payment-processing industries impacting the U.S. financial system. He worked closely with colleagues in the U.S. Attorney's Office for the Southern District of New York to strategically build the case, charge key conspirators, and trace/seize/forfeit illicit funds around the world. This investigation yielded numerous high-profile arrests, the banning of Pokerstars, Fulltilt Poker, and Absolute Poker from operating in the U.S., and the forfeiture of over one-billion dollars.
Before joining the FBI, Roy was a Senior Audit Accountant in the Arthur Andersen, LLP financial services group, where he audited and consulted for financial institutions, real estate developers, and construction companies in the U.S. Roy's foundational background in accounting continues to serve him well in all investigative matters.
After working for Arthur Andersen, he was an Asset Manager and Assistant Vice President of a diversified assets group at Lehman Brothers Holdings, Inc. While at Lehman, he managed a diverse portfolio of troubled limited partnership investments, primarily consisting of hotels and commercial office buildings.
Roy is a Certified Public Accountant, licensed in the State of New York.
Recent Case Studies
Led a privileged investigation on behalf of a global financial institution with potential exposure to the PDVSA embezzlement scandal.
Ran a privileged investigation on behalf of a large contractor facing allegations of bribery, corruption and bidrigging by a prosecutor's office.
Headed a data analytics enabled investigation at a global financial institution into potential exposure to drug trafficking and cartel activity.
Oversaw a privileged investigation in the cryptocurrency industry involving allegations of money laundering, MSB, licensing and 'bit' licensing fraud, and anti-competitive behavior.
Retained as a money laundering expert in an international arbitration involving bribery and corruption of a foreign government official.
Served as a fact witness in a significant and ongoing trademark infringement case in the pharmaceutical industry.
Steered a privileged whistleblower investigation into allegations of embezzlement, bribery and corruption of officials at a public entity. • Appointed as Deputy Monitor by the New York City Business Integrity Commission of a waste hauling company with serious safety concerns.
Spearheaded numerous privileged investigations requiring the presentation of our findings to various prosecutor's offices.
AFFILIATIONS, AWARDS, & CIVIC ENGAGEMENTS
Two-time recipient of the Investigator of the Year award given by the Federal Law Enforcement Foundation
PREVIOUS EXPERIENCE
Special Agent with the FBI
Asset Manager with Lehman Brothers Holdings, Inc.
Assistant Vice President with Lehman Brothers Holdings, Inc.
Senior Audit Accountant in the Arthur Andersen, LLP Real Estate Services Group