ESG

Risk Management Solutions
Environmental, Social, and Governance (ESG) issues impact so many critical links in the supply chain. But most ESG risks, like use of forced labor and environmental crimes, occur in upstream supplier tiers where visibility is murky. Until now.
Identify and mitigate
ESG risks

at all tiers.
To do good business, you have to go beyond just your business. Risk exposure multiplies at each tier within the supply chain. That's why Exiger's AI technology identifies and surfaces risk at every level.



Identify the corporate structure of entities, including subsidiaries and holding companies, to surface potential conflicts of interest, compliance issues, or financial instability that could impact supply chain integrity.






Dig deep into tiers with complex network analysis that uncovers hidden macro risks using entity and item level views to flag issues like non-compliance, use of forced labor and "forever chemicals", geopolitical and environmental risks that affect supply chain continuity and optimization.
Assess and mitigate specific material and component risks, including conflict minerals, to ensure sustainability, quality and safety of your final product.


Illuminate

your entire supply chain to protect against ESG risks
The 1Exiger platform provides the largest risk data network in the world alongside advanced supply chain mapping technology, award-winning AI and proprietary data.
Access insights from a vast breadth of supply chain relationships and risk data across sanctions, trade embargoes, enforcement, modern slavery, adverse media and more. 
Integrate
ESG risk

across your program
Exiger brings the most comprehensive and reliable sustainability score available to the market. Using our full data suite, associated risks and events receive a score and are continuously monitored. This gives you a real-time view into any potential issues that need review, mitigation or escalation.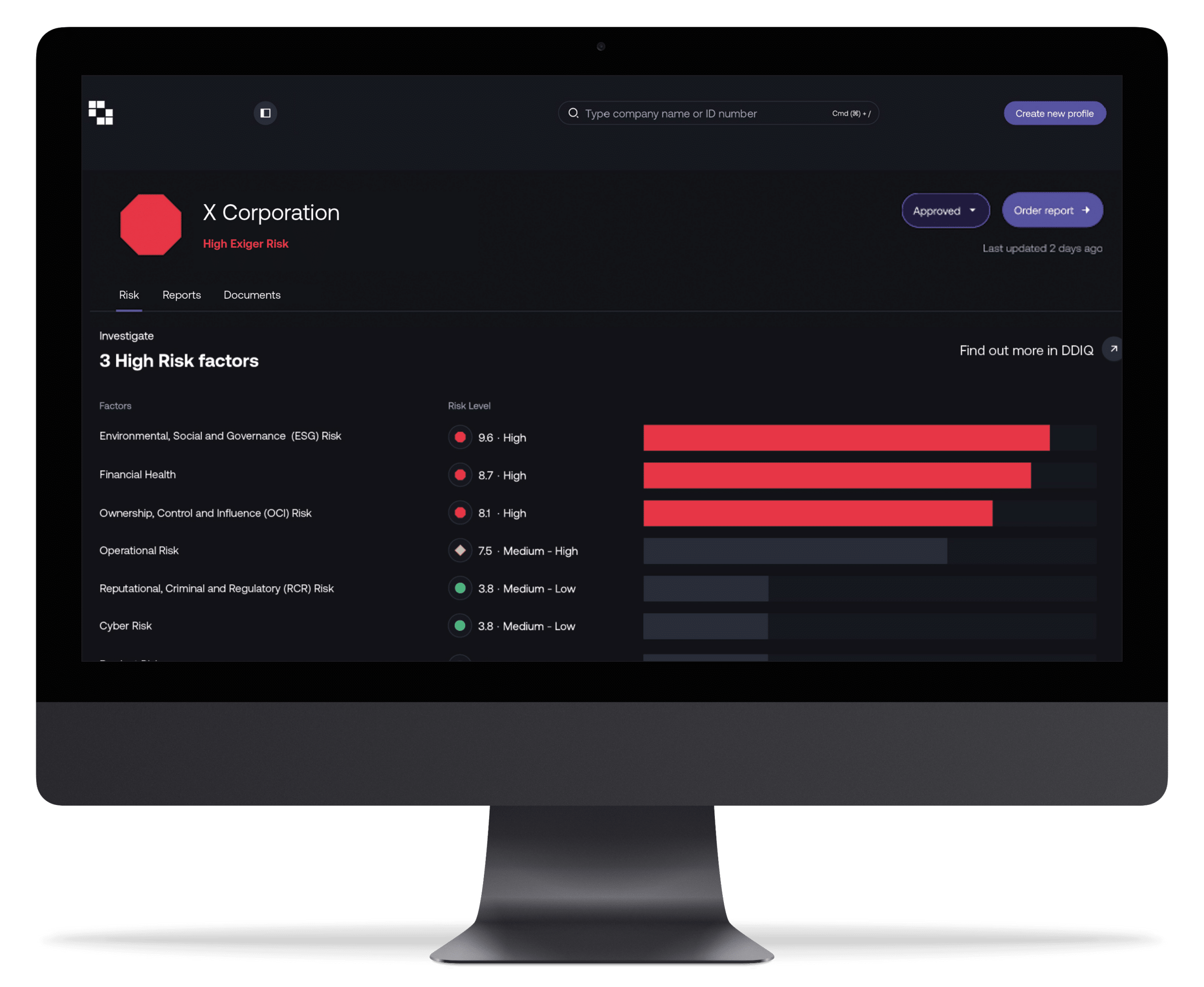 Tackle carbon emissions with
supply chain transparency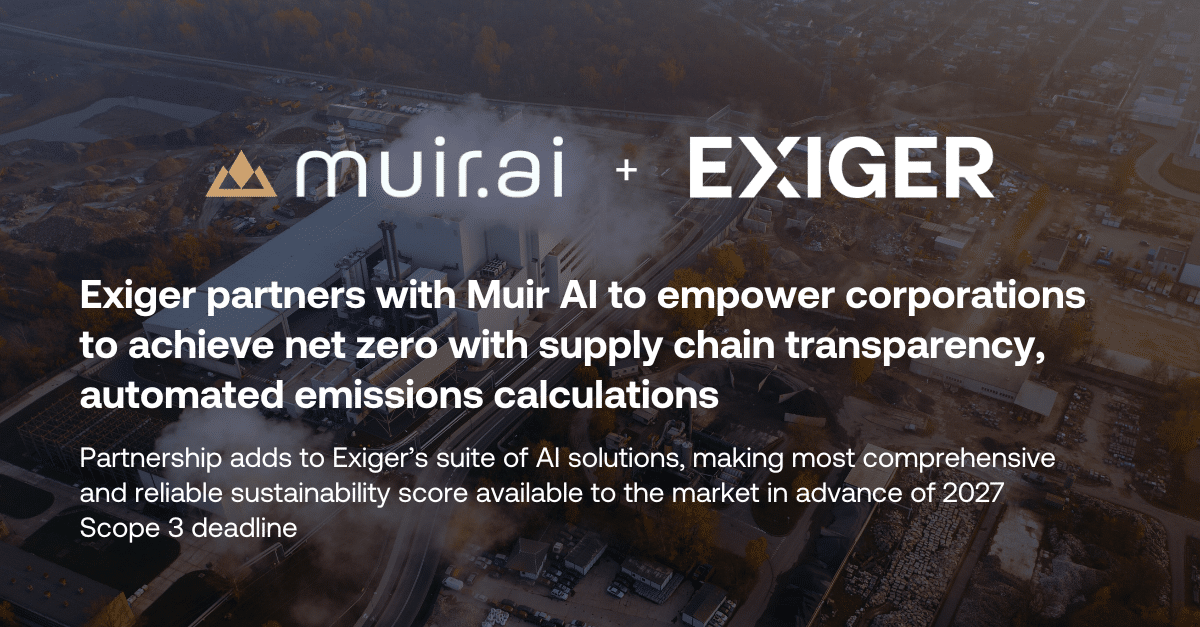 Take control of

sustainability & ESG risk

in your supply chain