The world's first purpose-built technology designed to manage today's biggest risk & compliance challenges, DDIQ fast-tracks your path to organized fact-finding so you can make critical decisions with confidence and speed.
Power Your Decisions with
DDIQ
Designed to think and make decisions like a human researcher would, DDIQ is a purpose-built research engine that uses the power of artificial intelligence to find the risks that matter most.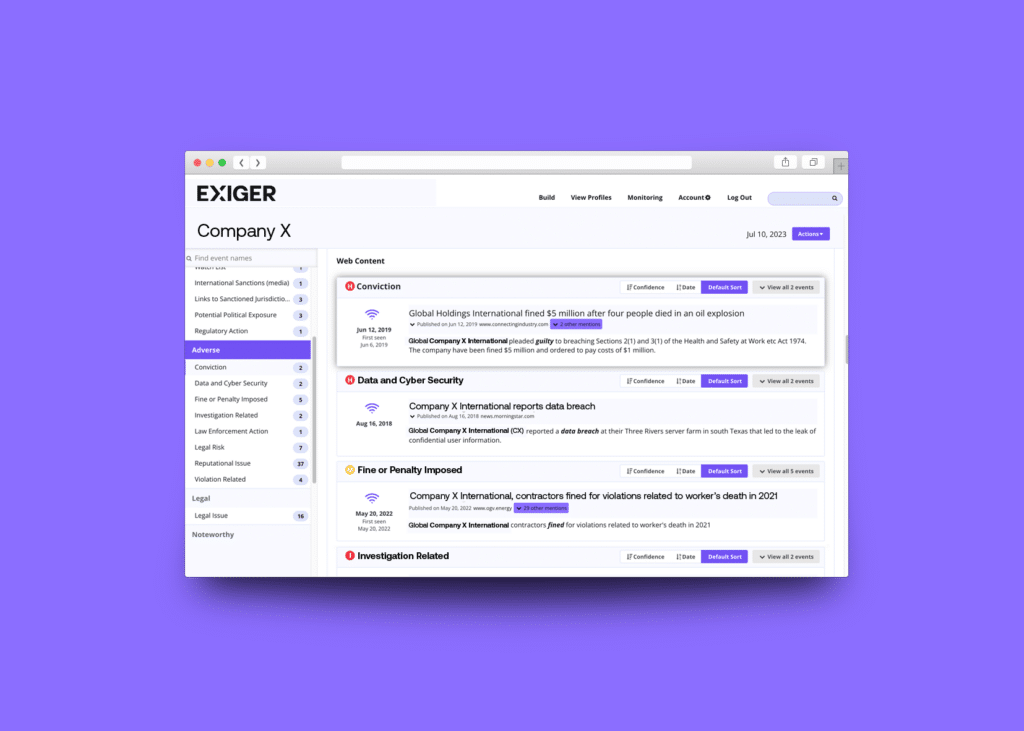 Accelerate Your Due Diligence with
DDIQ
Gain unique insight from a vast breadth of supply chain relationships and risk data at your fingertips – across sanctions, trade embargoes, enforcement, state-owned flags, cyber risk, modern slavery, adverse media and more. 
False Positive & Noise Reduction
Data Sources Already Integrated, Including Premium Data Sources, Open Web, Deep Web & Watchlists
Access to Information from 6B People & 300M Companies
Fuzzy Matching, Deduplication and Entity Resolution
Designed by
Risk & Compliance

Professionals
Focused on creating solutions to modernize risk management, DDIQ ingests and interprets data from any source, identifies the information relevant to your subject and risk-ranks the information to help prioritize review and accelerate adjudication.
"We broke down the life of an onboarding KYC file … the majority of the hours were spent on negative news screening. If you think about how you can achieve a 60% reduction, it also means that analysts can do more files … with the utilization of technology."
Chief Operational Officer, Cantor Fitzgerald 
DDIQ leverages award-winning AI and NLP backed by a hyper scaling database infrastructure. We've simplified and democratized supplier research for you in a streamlined, user-friendly interface that removes the noise of traditional, manual methods.
Learn more about the technology platform behind our solutions.
See how DDIQ can help you.