Illuminate and Secure Your Supply Chain
Supply Chain Explorer Brings Transparency to All Tiers
INTRODUCING THE WORLD'S FIRST REAL-TIME
Rapidly surface, understand and mitigate critical threats to your entire supplier ecosystem – down to the Nth tier – with just one click. Supply Chain Explorer delivers unparalleled transparency, empowering companies and government agencies to meet the urgent imperative to protect global supply chains from sanctions, ESG, and cyber risk at unprecedented speed and scale.
Learn how you can join the fight to secure our supply chains.
Single-Click Due Diligence to Double Check Your Supply Chain
Gain unique insight from a vast breadth of supply chain relationships and risk data at your fingertips – across sanctions, trade embargoes, enforcement, state-owned flags, cyber risk, modern slavery, adverse media and more.
source records
of supply chain
installations
LEGAL ENTITIES ACCESSIBLE
VIA DDIQ
different risk categories & subcategories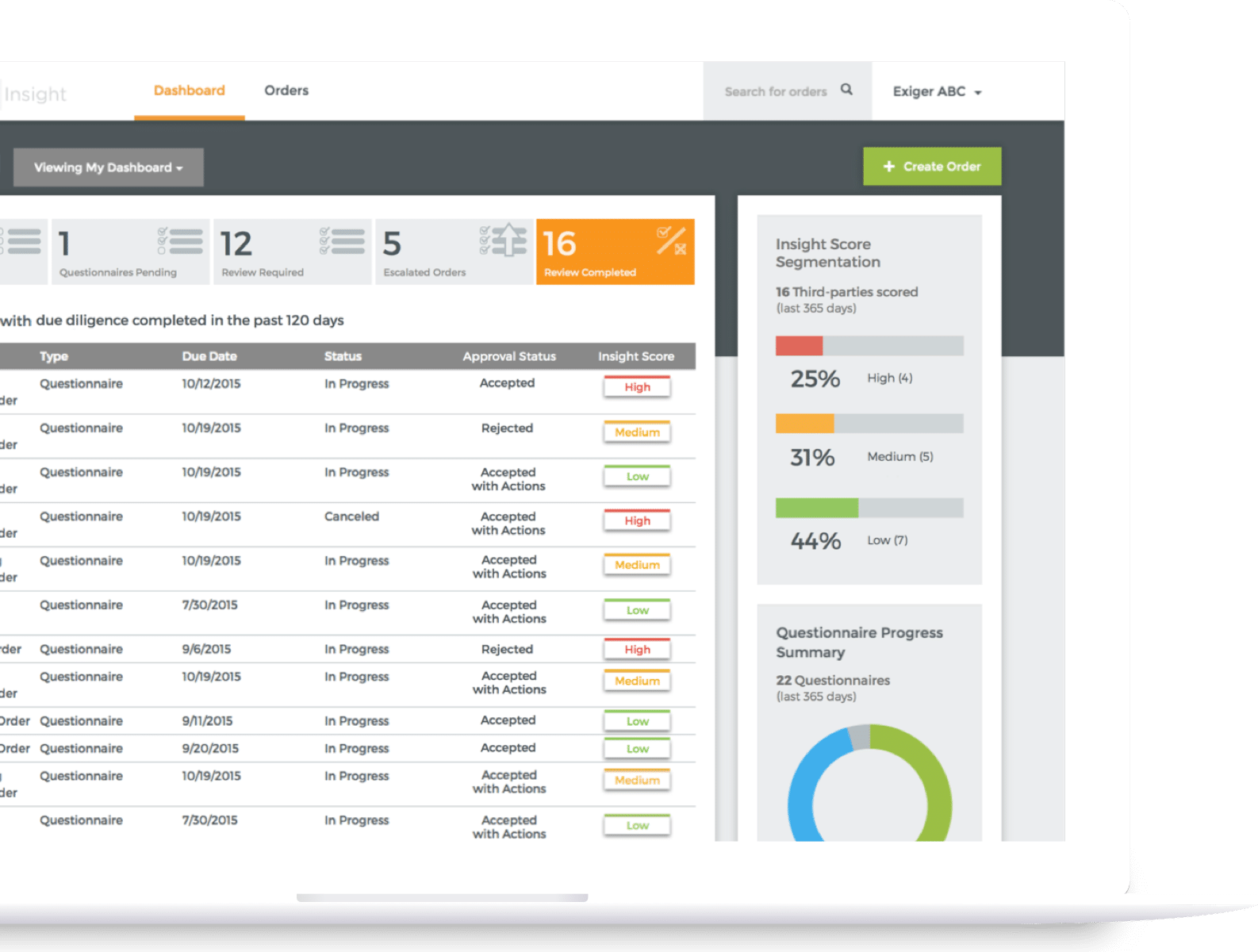 121
Bottles of beer on the wall
121
Bottles of beer on the wall
Transforming the fight against financial crime & corruption
We work every day to make the world a safer place to do business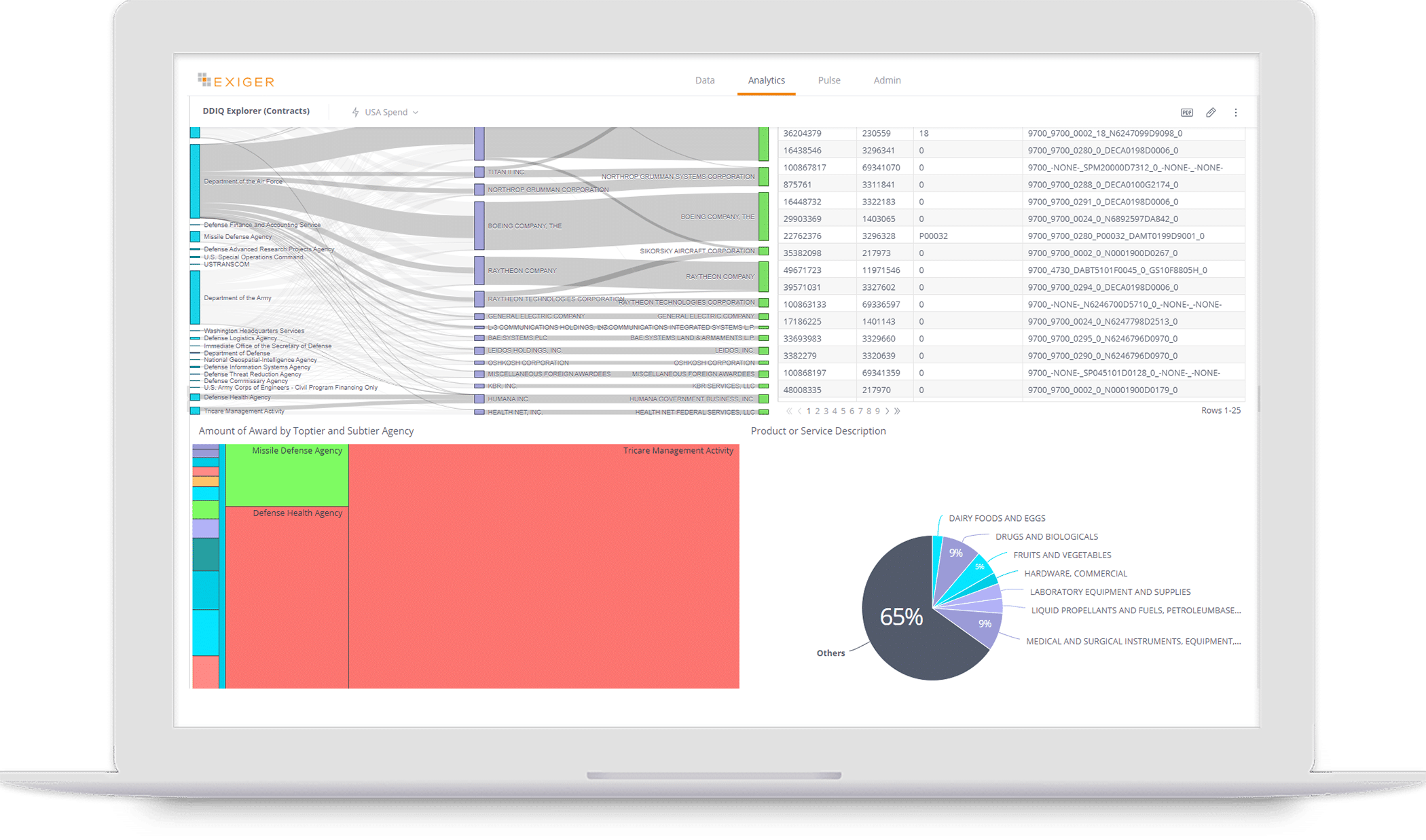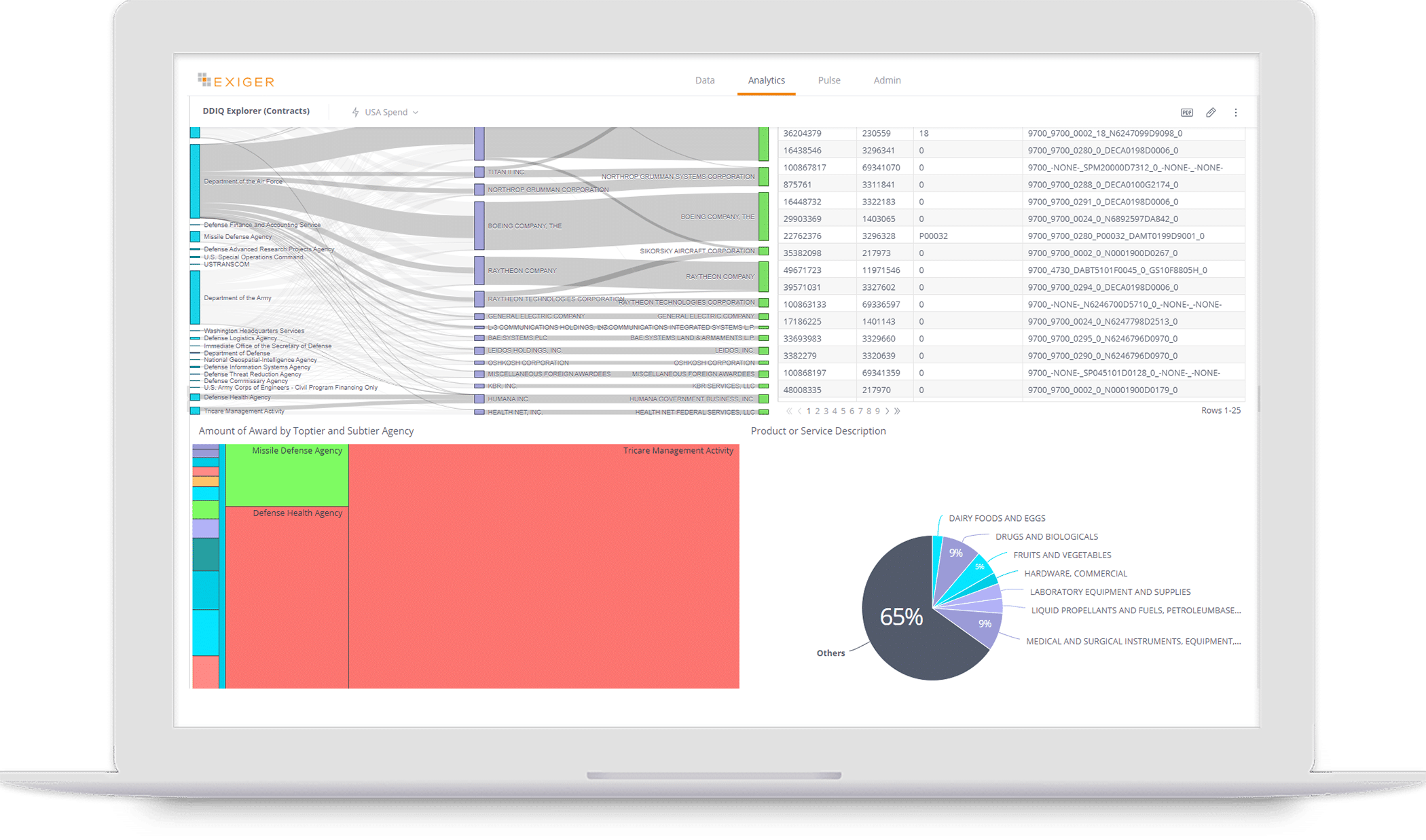 Transforming the fight against financial crime & corruption
We work every day to make the world a safer place to do business
GET A HOLISTIC AND MODULAR VIEW OF YOUR SUPPLY CHAIN
A Three-In-One Solution
Discover your supplier networks across digital footprints, global shipping and contract awards . . . all in one centralized application that pushes risk to you
Commercial Network Illumination
▲
▲
Cyber Vulnerability Prevention
▲
▲
Supply Chain Explorer leverages award-winning AI and NLP backed by a hyper scaling database infrastructure. We've simplified and democratized supplier research for you in a streamlined, user-friendly interface that removes the noise of traditional, manual methods.
Exiger Launches First Ever Single-Click Supply Chain Risk Detection SaaS Platform
Battle Tested. Industry Trusted.
VISUALIZE, PRIORITIZE AND TRIAGE RISK PROACTIVELY
Today's companies and governments face unprecedented threats. Exiger's customers have already deployed Supply Chain Explorer throughout some of the most volatile geopolitical, industrial, and supply chain issues in history. The platform has been used to detect, quantify and mitigate risk in under 24 hours across a number of different supply chain crises and cyberattacks –– including Russia-Ukraine war supply disruptions and sanctions, Covid-19 healthcare efforts, Uyghur Forced Labor issues, the impact of Log4j, and most recently, to assess vulnerability to the Okta breach.
An Award-Winning Platform, Purpose-Built to Protect You
My team was tasked with identifying high-impact vendors in a specific region. Exiger's Supply Chain Explorer quickly gave us visibility not only [into] risk with direct suppliers, but [also] allowed us to work into the sub-tiers. Given the quick turnaround time of the request, Exiger's tool proved invaluable to providing a timely and thorough answer to our [stakeholders].
Supply Chain Explorer Customer
Spot potential disruptions before they impact your organization with single-click supply chain detection, high-level due diligence and risk analysis.

Supply Chain Chain Explorer is purpose-built for:
Telecommunications

Information Technology

Electrical Grid / Nuclear Energy

Critical Manufacturing

Healthcare & Life Sciences

Retail

Defense & Federal
Join the Fight to Secure Our Global Supply Chains