PAC - Part
Attribute

Characterization
Part Attribute Characterization (PAC) is a software and engineering driven service that delivers reliable, structured bill-of-material information about the parts, materials and manufacturing processes—including Outside Special Processes (OSPs)—that go into your products, equipment, or weapons systems.
Is Bad Data Affecting Your Supply Chain?


PAC Will Put Your Data In Order
Are you paying too much for parts because you don't understand the raw materials that go into them?
Do your sub-tier suppliers use different naming conventions for the same parts and materials?
Do you have accurate data on all the parts and materials that go into your products, such as prices, sources, dependencies?
Is unstructured data preventing you from generating actionable reports and leveraging AI or blockchain?
Manufacturers with a multi-tier supply chain need a clear understanding of the raw materials and parts that go into their products. Material-input costs make up 30% to 60% of your part/product costs. Companies that can't document where and at what price materials are purchased are probably paying more than they should. For a global manufacturer, that could represent a significant competitive disadvantage.
Optimizing any manufacturing supply chain is virtually impossible without first obtaining reliable, structured information. Comprehensive supply chain visibility starts with what we call 'the extended bill of materials.' PAC (or Part Attribute Characterization) is a software and engineering driven service that delivers reliable, structured information about the raw materials and processes that go into your parts irrespective of where parts are made. Information is derived directly from engineering drawings and other technical data you already have. Bonus: you don't have to ask your suppliers for it. In short, PAC brings harmony to the unstructured data that currently resides across disparate systems at multiple locations in your extended supply chain. PAC enables supply chain optimization and the digital transformation you have been waiting for.
strategic moves to foster company success
Structured Data
Delivered
PAC has been performed on over 500,000 parts in Aerospace, Defense, Automotive, Industrial, Oil & Gas, Energy and Electronics.
With PAC, our customers save 7% to 22% every year on material costs. It also gives them visibility across their supply chain, so they can make strategic moves to foster company success.
Are You ready to see how
PAC - Part Attribute Characterization

can work for you?
Resilient Supply Chains Reduce Homeland Security Risk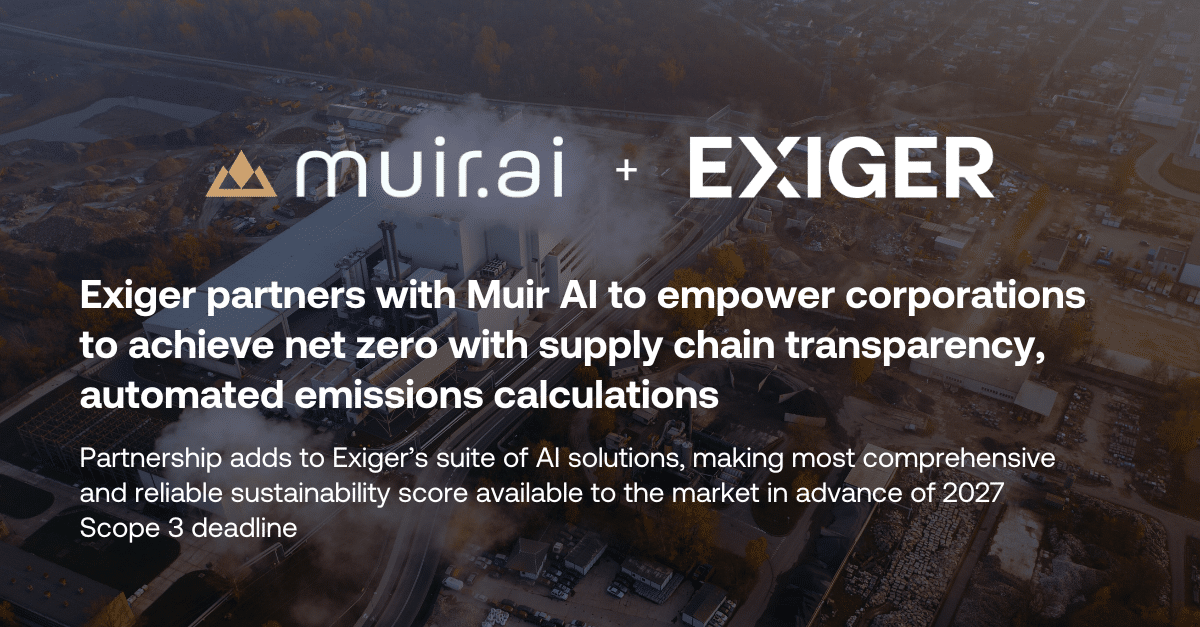 Exiger partners with Muir AI to empower corporations to achieve net zero with supply chain transparency, automated emissions calculations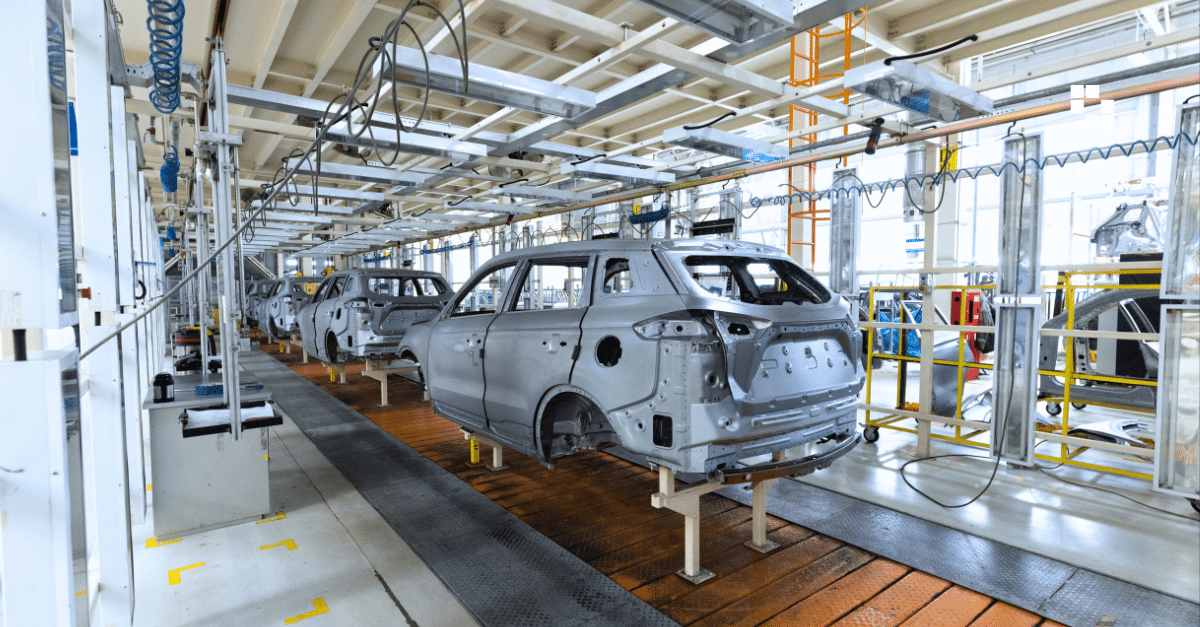 U.S. Automakers, Forced Labor Concerns, and the Path to an Affordable Electrified Future