Why SR21-8 Builds on SR11-7 to Integrate Effective Risk Management in your BSA/AML Compliance Program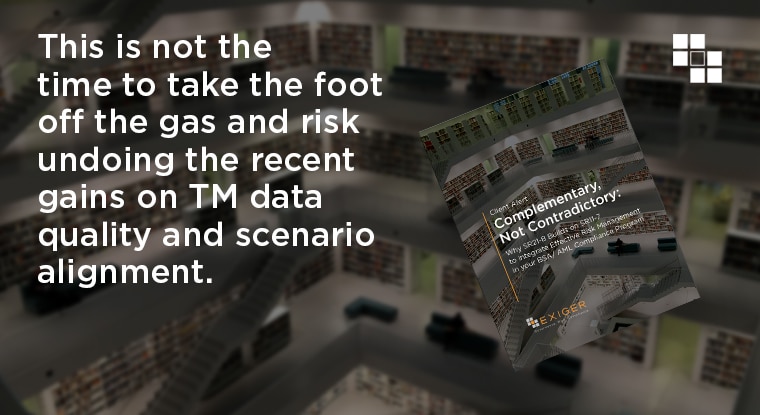 The Federal Reserve's recent interagency guidance on Model Risk Management for Bank Systems Supporting BSA/AML Compliance, encourages a prudent, risk-based, and tailored approach to managing the risk associated with the transaction monitoring ("TM") systems used as part of an effective BSA/AML compliance program. To suggest otherwise, misreads the SR21-8 guidance. This is not the time to take the foot off the gas and risk undoing the recent gains on TM data quality and scenario alignment made by applying sound risk management and compliance principles.
The risk landscape is constantly changing. Hear about the latest with Exiger.