Singapore/Hong Kong, 9 December 2021 – Exiger won Best Solution in Due Diligence & Third Party Risk in the 4th Regulation Asia Awards for Excellence 2021 at an online ceremony on 9 December 2021.
Exiger was recognised for its DDIQ solution, an AI-powered automated due diligence and risk detection solution, which also powers its third party risk management platform, Insight 3PM, and its supply chain risk management tools. The solution comes with pre-integrated data sources, providing access to information on 300 million companies and 6 billion individuals, and can additionally leverage other external data sources.
DDIQ identifies, validates and analyses risk indicators globally at high speed and at scale, enabling financial institutions, multi-national corporations and governments to vet clients and third parties efficiently and effectively, reduce false positives and noise, and obtain insights into supply chain networks. It can analyse both structured and unstructured data across dozens of languages, and is currently being deployed in use cases that include adverse media monitoring, watchlist screening, third party due diligence, supply chain discovery, and customer risk assessment, among others.
The solution offers a new advanced risk modelling function, which provides a rapid yet comprehensive review of large populations of third parties that can be tagged for action based on various risk categories – such as modern slavery, cyber and ESG. Looking ahead, Exiger plans to further automate this capability to provide immediate analysis, as well as integrate new data sources into DDIQ.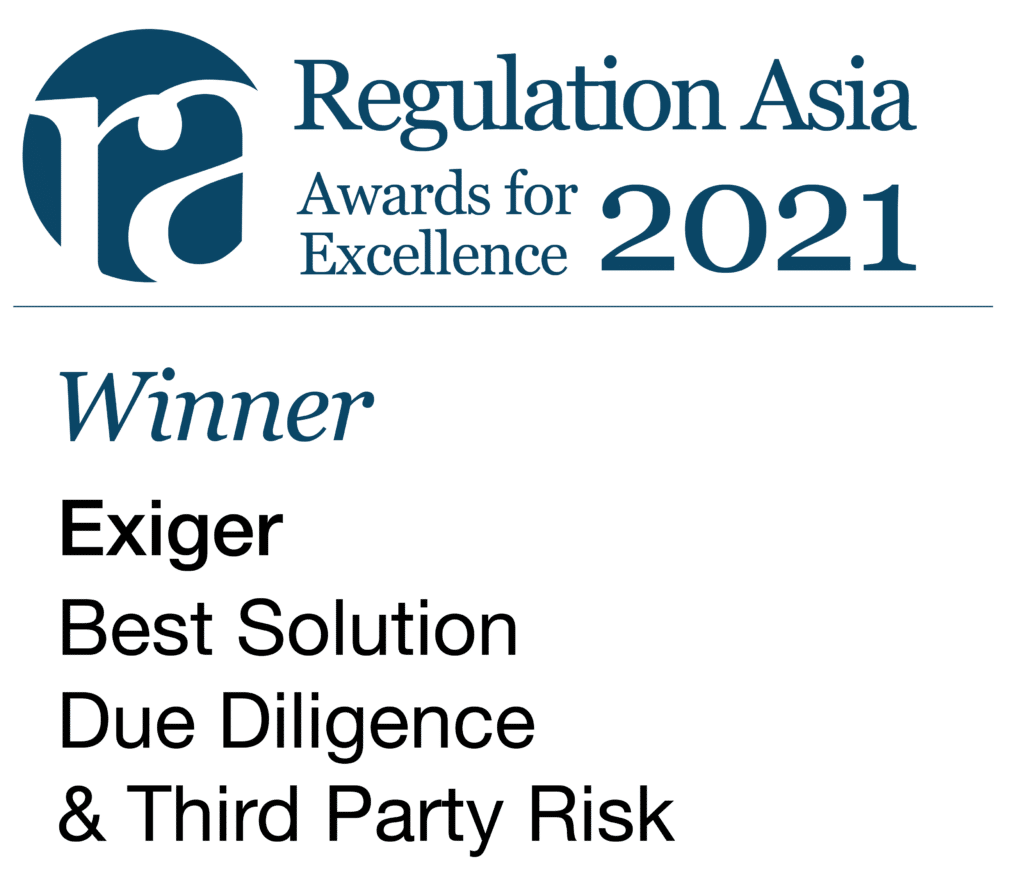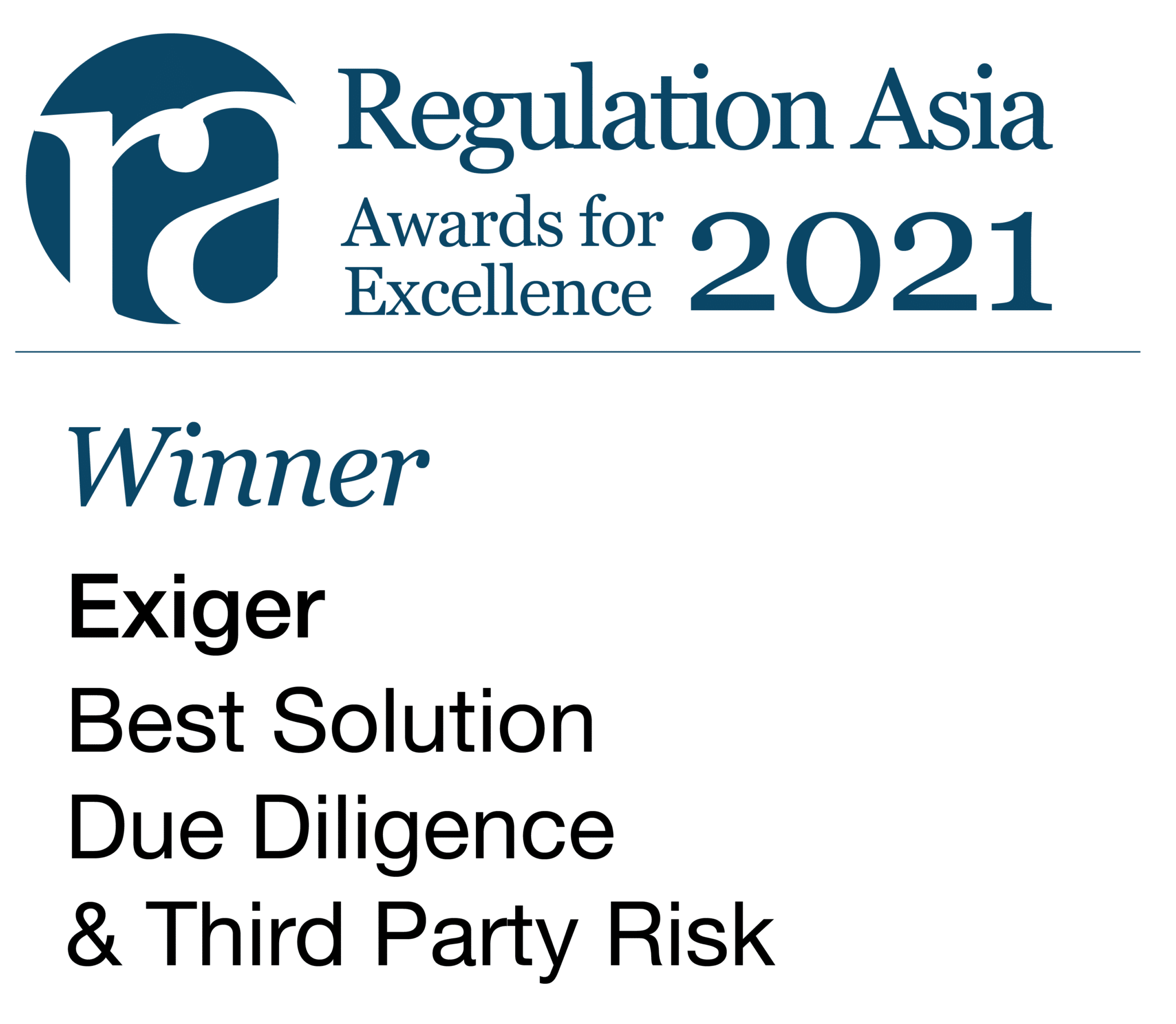 I find this solution really exciting. Exiger is developing specific value propositions and very well-defined use cases that differentiates them from other players that use AI and machine learning. The risk model accelerates decision-making and DDIQ's customisation options allow on-the-fly tweaks, which is very innovative. The supply chain risk management piece is also key to understanding more holistic risk threats.

Judge on Regulation Asia Awards Panel
Exiger has over 100 clients around the world, including more than 30 top tier financial institutions, major Singapore and Japanese banks, and prominent APAC regulators. Clients have described DDIQ as a "competitive differentiator", praising its ability to transform the customer onboarding process, optimise compliance programmes, and help firms assess true risk.
About the Regulation Asia Awards for Excellence 2021
The Regulation Asia Awards for Excellence recognises financial institutions, technology companies, legal and consulting firms, exchanges and other players that help to ensure the highest standards for regulatory compliance are upheld in the financial industry. Each year, senior industry practitioners serve on a judging panel to help assess and score each submission to determine the winning entrants.
For a full list of the award 2021 winners, visit www.regulationasia.com/awards.
About Regulation Asia
Regulation Asia is the leading source for actionable regulatory intelligence for Asia Pacific markets. With over 12,000 subscribers, including regulatory bodies, exchanges, banks, asset managers and service providers, Regulation Asia plays a key role in shaping the regulatory agenda.
Visit www.regulationasia.com or connect via LinkedIn or Twitter.