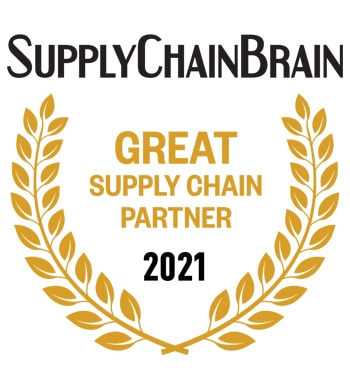 SupplyChainBrain has maintained a tradition of celebrating an annual list 100 Great Supply Chain Partners for nineteen consecutive years. Among the competitive field of nominations, Exiger has been named a great supply chain partner for empowering our clients to make decisions with confidence and speed.
SupplyChainBrain's six-month online poll of supply chain professionals requires a qualified response. Consequently, it asks clients to nominate vendors and service providers whose solutions have made a significant impact. This includes their company's efficiency, customer service and overall supply chain performance. 
What makes a "great" supply chain partner? Over the years, SupplyChainBrain consistently identified 10 characteristics that make vendors stand out from the crowd:
Reliability
Service Excellence
Value
Knowlege of the Customer's Business
Problem-Solving Skills
Attitude of Continuous Improvement
Solid After-Sales Support
Positive "Can-Do" Attitude
Global Reach
Strong Leadership
Never before has there been a more pressing need for suppliers, manufacturers, distributors and retailers to reach out to their universe of vendor partners that make up global supply chains. Customer demands for flawlessly reliable service are intensifying, and can't be met without the cooperation and support of every stage that's required to get product to market.
This year's field of nominees was highly competitive and overall excellent – coming from all sectors of supply chain management. Therefore, we at Exiger are proud to be nominated and named a Great Supply Chain Partner for our SCRM Solutions by our clients.
View the full list of winners here.
About SupplyChainBrain
SupplyChainBrain is today's most comprehensive supply chain management information resource. It is accessible year round through a wide range of ever evolving multi-media formats by hundreds of thousands of the world's most influential supply chain executives. In addition to addressing the fundamental principles of supply-chain management, SupplyChainBrain identifies the latest news, emerging trends, technologies and best practices, forward thinking ideas and cutting-edge solutions – and continues to write and report about these as they evolve and mature.