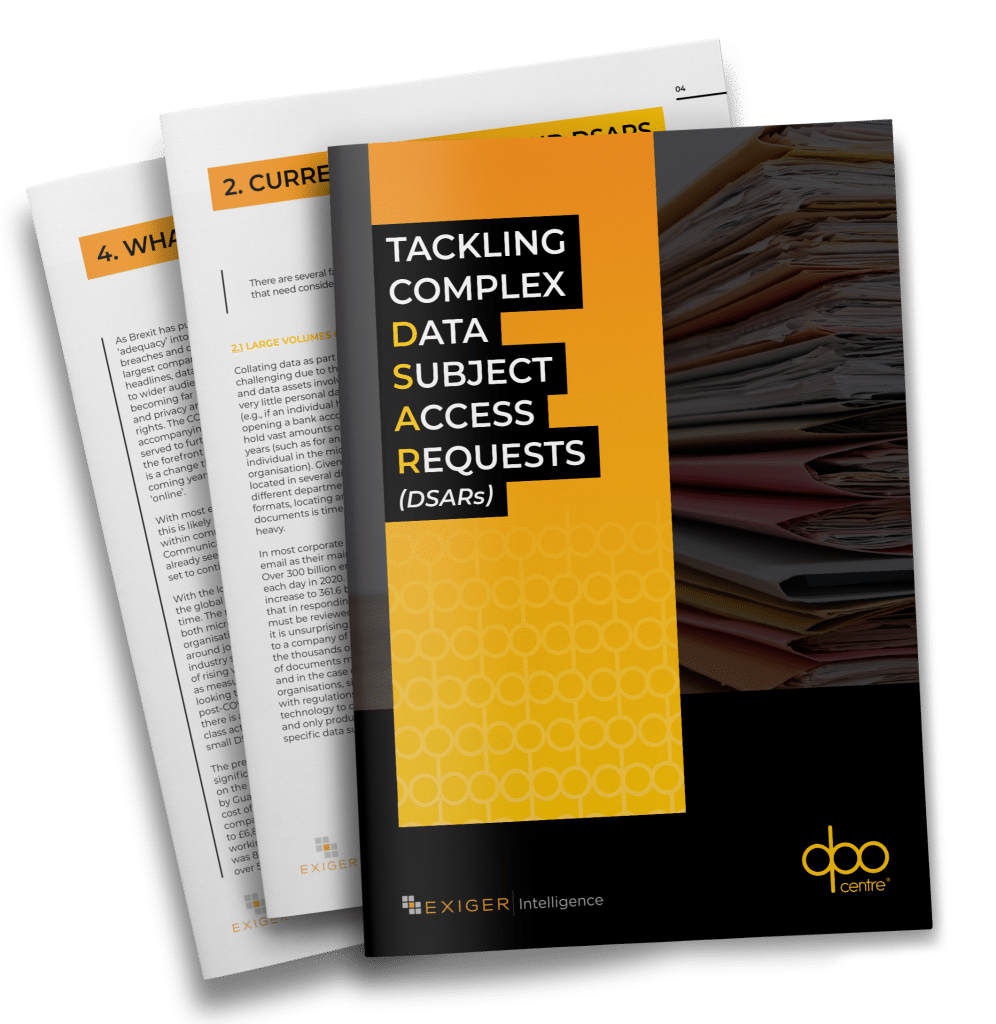 Data Subject Access Requests (DSARs) can be complex by their nature. It is not uncommon for professionals, including data protection professionals, to have a variety of different views on how to approach DSARs (such as when redactions need to be applied). Dealing with them can therefore be rather time-consuming and resource heavy.
The mandated fulfillment times and risks associated with wrongful disclosure of personal data pose increasing challenges to organisations, increasing costs and drawing resources away from their frontline products and/or services. Therefore, when responding to DSARs, organisations need to have processes in place which are sustainable and adaptable for larger and more complex cases.
Bringing together the expertise of two leading companies in data protection compliance, Exiger and DPO Centre discuss several challenges that can make responding to a DSAR particularly difficult, and how they can be dealt with.
The solutions to dealing with these challenges are two-fold:
First, the procedures and practices that companies can embed within their data processing operations to make responding to DSARs more manageable
Second, the technology/tools that help to facilitate and gain efficiencies on these procedures
By implementing the correct procedures and having the appropriate tools, companies can greatly reduced the burden and risk of having to deal with DSARs, saving them both time and money.
The risk landscape is constantly changing. Hear about the latest with Exiger.