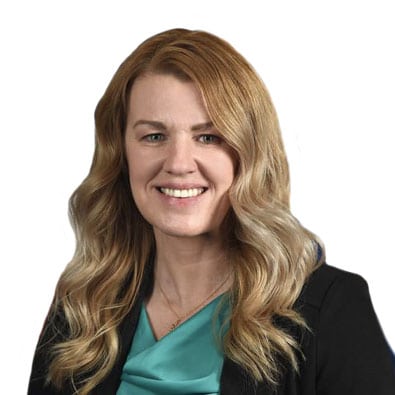 Carrie is President of Government Solutions, based in Exiger's McLean office.
As the former SVP, National Security and Intelligence, and the former Deputy Director of the Defense Counterintelligence and Security Agency (DCSA), Carrie continues to lead Exiger in increasingly prominent roles following a distinguished career in National Security and Intelligence spanning more than two decades of service across various government agencies – including the U.S. Department of Defense, the Executive Office of the President, and the Office of the Director of National Intelligence.
When combined with her background as a US Army Officer and veteran, Carrie is uniquely qualified to help government agencies solve their most significant risk and compliance challenges by leveraging innovative technology-enabled solutions.
Carrie joined Exiger from the U.S. Department of Defense (DoD), the Deputy Director of the DCSA. In this role, she led the U.S. Government's largest security organization, comprised of 14,000 counterintelligence and security professionals. While there, she led the National Background Investigations Bureau's merger and the Defense Security Service, as well as multiple other organizations, to create the DCSA. Carrie's remit included leading the transformation of security clearance/personnel vetting to a risk-based continuous vetting model, with over 1.4 million federal and contractor employees enrolled.
Before this, Carrie was the Director, Counterintelligence, Law Enforcement & Security, Office of the Under Secretary of Defense for Intelligence, DoD. In this role, she served as the principal staff assistant to the Under Secretary of Defense for Intelligence for all matters relating to DoD-wide counterintelligence, security, law enforcement, and counter-insider threat. She also served as the Director, Security Policy & Oversight, Office of the Under Secretary of Defense for Intelligence.
Carrie also served as the Director, Performance Accountability Council, Program Management Office, Office of Management and Budget at the Executive Office of the President. This role saw her selected by the Deputy Director of the OMB to establish the interagency PAC PMO to implement recommendations in the 120 Day Presidential Review of Suitability and Security Processes Report, following the Washington Navy Yard shooting. In doing so, she established a detailed counter-insider threat and security clearance reform cross-agency priority implementation plan. Previously, Carrie served in other roles within the U.S. Government, including as Business Unit Support Manager, ODNI Joint Security and Sustainability Clearance Reform Team at the Special Security Directorate.
Before her U.S. Government career, Carrie worked in various research and policy functions at Scitor Corporation. Before working in corporate or government roles, Carrie started her career in the U.S. armed forces. She served in various units and roles, ultimately rising to the rank of Company Commander. Her military experience culminated in Carrie serving as an S-2 Intelligence Officer in the Protective Services Group, where she managed Top Secret/SCI security clearances for Federal Law Enforcement Agents.
EDUCATION
Troy University, MPA Public Administration
US Military Academy, BSc Systems Engineering
PREVIOUS EXPERIENCE
Deputy Director, Defense Counterintelligence & Security Agency (DCSA) at the U.S. Department of Defense
Director, Counterintelligence, Law Enforcement & Security at the Office of the Under Secretary of Defense for Intelligence (OUSD(I)), U.S. Department of Defense
Director, Performance Accountability Council, Program Management Office, Office of Management and Budget at the Executive Office of the President
Chief, Personnal Security Group, Office of the Director of National Intelligence at the Office of the National Counterintelligence Executive (ONCIX)
Business Unit Support Manager, ODNI Joint Security and Sustainability Clearance Reform Team at the Special Security Directorate