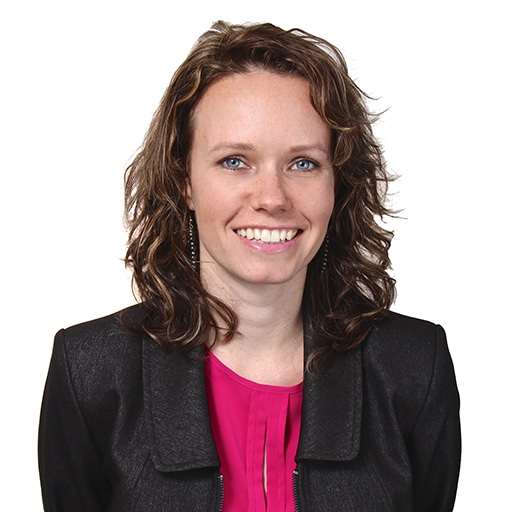 Erika Peters serves as Global Head of Third Party & Supply Chain Risk Management based in Exiger's New York office.
With two decades of expertise across Compliance, Regulatory Affairs & Internal Audit, at Exiger, Erika helps its largest clients solve critical risk management challenges with tech-enabled solutions to drive transparency, process efficiencies & output consistency – reducing time & providing actionable intel.
Erika joined Exiger from the Internal Audit department at American Express, where she served as a Senior Compliance Manager. In this role, she supported management within the U.S. Card, Servicing and Collections team in executing the firm's audit plan from a compliance perspective, ensuring appropriate regulatory coverage.
Prior to her time at American Express, Erika spent ten years at Deutsche Bank in various risk and control capacities. She was an Assistant Vice President within Internal Audit in New York responsible for executing compliance audits, with a particular focus on financial crime compliance, anti-money laundering (AML), and transaction monitoring compliance programs. Erika also supported the audit team in identifying the impact of regulatory reforms specific to the bank's security businesses, while advising on adjustments to the department's audit plan, coverage, and scope.
Erika also served in regional management at Deutsche Bank, where she managed the regulatory interactions of the bank's businesses in New York, Frankfurt, and London. She worked in various capacities within the Compliance department, managing global projects, dealing directly with regulators, and conducting trading desk and branch reviews.
EDUCATION
Mercy College, Bachelor's Degree
Pace University, M.B.A.
AFFILIATIONS, AWARDS, & CIVIC ENGAGEMENTS
Certified Anti-Money Laundering Specialist (CAMS)
PREVIOUS EXPERIENCE
Senior Compliance Manager at American Express
Assistant Vice President, Internal Audit, at Deutsche Bank
Compliance at Deutsche Bank