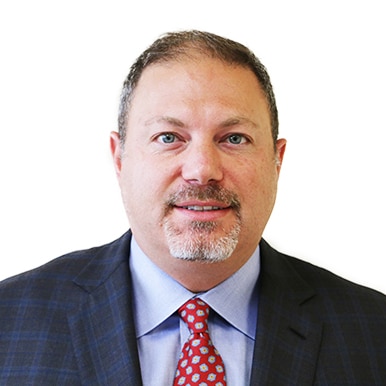 Jon is the President of Exiger's Global Commercial Business, based in Exiger's Silver Spring, Maryland office. Jon is responsible for leading the strategy and overseeing the operational execution of Exiger's technology services practice for the commercial sector. In this role, Jon leads Exiger's go to market strategy of combining leading-edge technology products along with company's world class subject matter expert advisory services in financial crimes, risk, and compliance. Jon has a strong track record of leading companies in regulated industries through transformational growth strategies to include start-ups, divisional turnarounds, and acquisitions.
Jon joined Exiger from Information Systems Networks Corporation, where he was the Vice President of Corporate Development. In this role, Jon was Business line Leader responsible for the growth and operations of the Investigations Business Unit. During Jon's tenure leading the business, the company was awarded in excess $100M in investigations contracts. In this role, Jon helped establish the company as a leading provider of investigations services to the US Federal Government. Jon was instrumental in developing the company's capabilities with industry leading approach to performance around quality, integrity, innovation, and productivity.
Before this, Jon held executive roles as a Profit & Loss Business Leader, Business Development Vice President, and Corporate Development and Strategy Vice President. Jon was previously the Vice President of Business Development and Strategy at USIS. While there, he was responsible for the strategy, growth plans, and M&A activities for the largest business unit in the company. Jon also worked at Labat-Anderson where was a Vice President of Information Management with full P&L responsibility for a Business unit in excess $50M in revenues.
Previously, Jon has been a business leader at several technology-enabled leading providers of Security, Compliance, and Intelligence services. Jon has extensive experience with the development and delivery of large scale transformational programs and enterprise-level solutions. Jon has led globally distributed organizations in excess of 1,000 employees. He has successfully led the business development capture and operational execution of numerous $100M+ engagements.
Jon's process-oriented, innovative, and collaborative approach to client engagement has proven to be successful in achieving high quality client retention and satisfaction. Previously, Jon's portfolio of clients across the public sector and healthcare space included Department of Defense, Department of Homeland Security, numerous Federal Civilian agencies, Health & Human Services, and Intelligence Community clients.
EDUCATION
Washington University in St Louis, B.A. in Social Thought & Analysis. Business Minor
Seattle University Law School, JD.
PREVIOUS EXPERIENCE
Vice President of Corporate Development at Information Systems Networks Corporation (ISN)
Vice President of Business Development at KeyPoint Government Solutions (now Perspecta)
Vice President of Business Development and Strategy at USIS (now Corporate Risk Holding)
Vice President of Information Management at Labat-Anderson (acquired by PAE)
Chief Growth Officer at FCi Federal (acquired by PAE)
Senior Manager of Sales Operations at Philips Healthcare