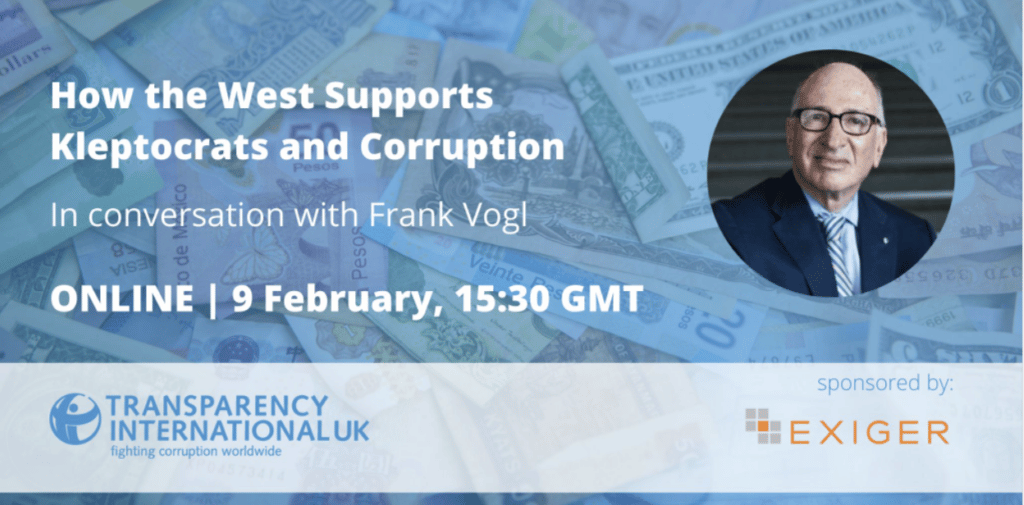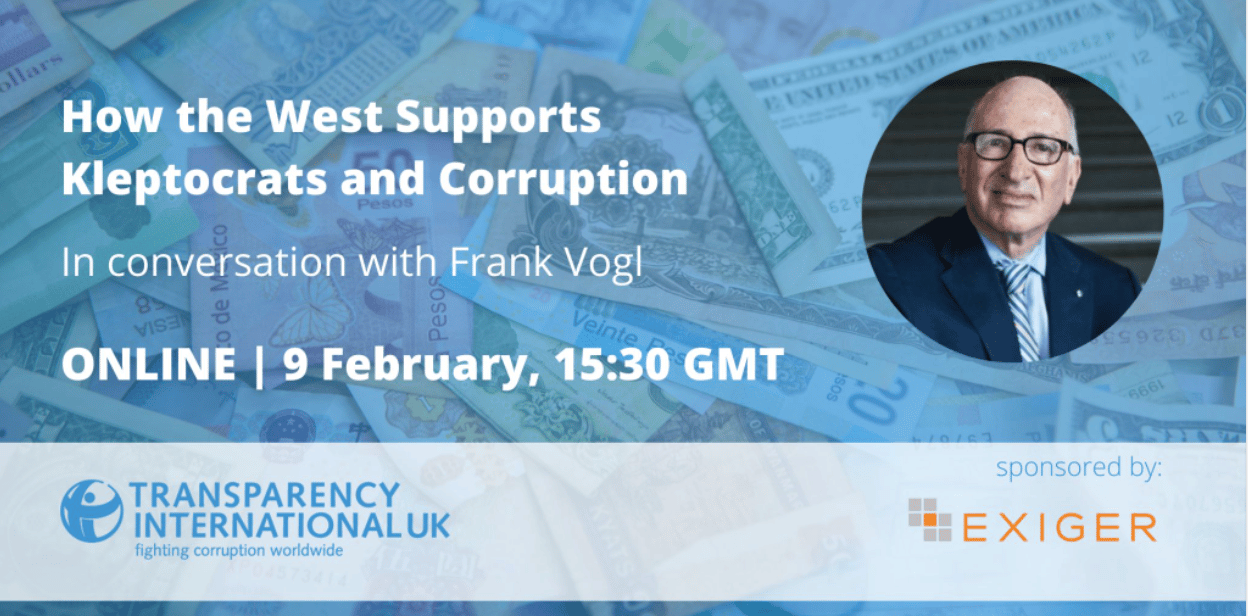 Virtual Event: Join Transparency International UK and Exiger to hear from co-founder and former vice-chairman of Transparency International Frank Vogl.
His new book – The Enablers, How the West Supports Kleptocrats and Corruption – Endangering our Democracy – examines how kleptocracy perpetuates corruption, undermines democracy, and creates a global system of "enablers," all set against the backdrop of the release of the Pandora Papers and other global scandals. Rachel Davies Teka, Head of Advocacy at Transparency International UK, will discuss with Frank how countries like Britain facilitate practices such as bribery and embezzlement overseas, how this undermines the fight against global corruption and what needs to change.
The risk landscape is constantly changing. Hear about the latest with Exiger.