The FCA has chosen Exiger to join its Financial Crime Skilled Person Panel for being suitably qualified to provide advice, skills and expertise in financial crime, including anti-money laundering, anti-bribery and corruption, sanctions, cryptocurrency and payments solutions, tax evasion, market abuse, and governance of these areas. Skilled Person reviews in this area will usually require an assessment of the effectiveness of the firm's systems and controls for financial crime compliance.
The Financial Conduct Authority (FCA) has powers under section 166 of the Financial Services and Markets Act 2000 to require the appointment of a Skilled Person to conduct an independent review and produce a report on a regulated firm, where it has particular concerns about that firm. The FCA uses a Skilled Person in the following circumstances:
for diagnostic purposes, to identify, assess and measure risks;
for monitoring purposes, to track the development of identified risks, wherever these arise;
in the context of preventative action, to limit or reduce identified risks and so prevent them from crystallising or increasing; and
for remedial action, to respond to risks when they have crystallised.
Why Exiger?
Exiger was founded to undertake the largest ever court-appointed Monitorship and Skilled Person review of a global bank on behalf of UK and US authorities. Since then Exiger has amassed vast experience of conducting independent reviews of FCC programmes, systems and controls on behalf of UK, European and US regulatory authorities against regulatory requirements and industry best practices.
Exiger helps firms design, implement or operate financial crime systems and controls across the full financial crime programme; Exiger has also developed industry-leading technology to support both financial services firms and regulators. This experience provides Exiger professionals with unparalleled insight into how firms address their most critical compliance challenges. Our professionals are informed by this knowledge when undertaking assignments, enabling our assessments to be set against regulatory requirements, guidance and industry best practice. Consequently, Exiger makes proportionate recommendations to help firms achieve regulatory compliance in line with their risk profile, nature, scale and complexity.
Exiger uses multi-disciplinary teams of subject matter experts who are ex-practitioners, drawn from financial institutions, national police forces, national financial intelligence units and regulators, giving us a deep understanding of the threat from financial crime and the related compliance requirements. These professionals execute our reviews and are trained to collect relevant information, conduct interviews, and test and evaluate the effectiveness of financial crime systems and controls against relevant regulations and guidance. Exiger also employs in-house technology and data analytics specialists to support skilled person reviews to deliver data-led assessments of a firm's compliance programme, technology platforms and automated controls.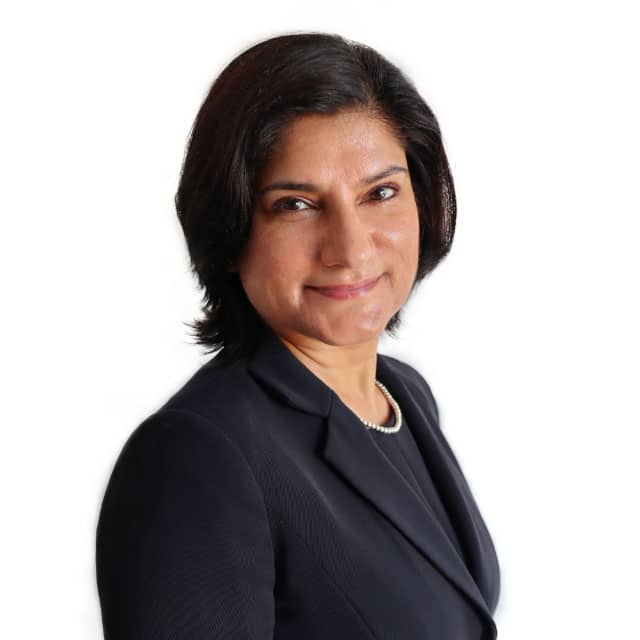 Excited Exiger has been selected to be on the Skilled Person Panel. This is a badge of honour we will wear with immense pride as it will help us continue to make the world a safer place to do business, cementing Exiger's place at the forefront of anti-financial crime in the UK market and beyond.

Samar Pratt

How We Can Help
If the FCA requires you to appoint a Skilled Person to assess and help address financial crime issues, Exiger should be your first call.
Exiger has significant experience in undertaking Skilled Person assignments and has established a framework to effectively manage the engagement and to deliver reviews that provide the required value to both the firm and the FCA, on time and to the agreed budget. Our reviews are tailored and proportionate to different types of regulated firms depending on their nature, scale and complexity and the review scope. Exiger's guiding principle in undertaking Skilled Person assignments is to communicate regularly, openly and transparently with both the firm subject to review and the FCA.
Exiger has established a reputation for analytical, balanced, well-articulated reports that provide the FCA with the information and assessment it requires and enables the firm to make necessary improvements to its financial crime risk management, systems and controls.
Aside from acting as the Skilled Person, if you require support in preparing for and being subject to a Skilled Person review, Exiger can also use its first-hand experience to help navigate a process which can appear daunting. Such support could include:
Planning for the Review
Undertaking an independent assurance review of the areas identified in the FCA Requirements Notice, identifying gaps and weaknesses in your FCC framework and providing the solutions to remediate them.
Sharing our insights on the scope of the Skilled Person's review, leveraging our experience of working within financial institutions, as well as our previous FCA Skilled Person reviews.
Running tailored briefing sessions with senior management and other staff who will be involved in the Review.
Creating briefing packs for staff covering the administrative aspects of the Skilled Person review and all 'need to know' information.
During the Review
Identifying and collating documents that the Skilled Person will expect to review and managing document requests, queries and meetings, acting as the main point of contact with the Skilled Person.
Reviewing all draft deliverables to advise on areas requiring further information or clarification.
Post-Review
Providing assurance post-review on actions taken to close any identified issues before final submission to the Skilled Person or regulator.
Supporting with planning and implementing effective and sustainable solutions to address recommendations made by the Skilled Person and/or FCA.