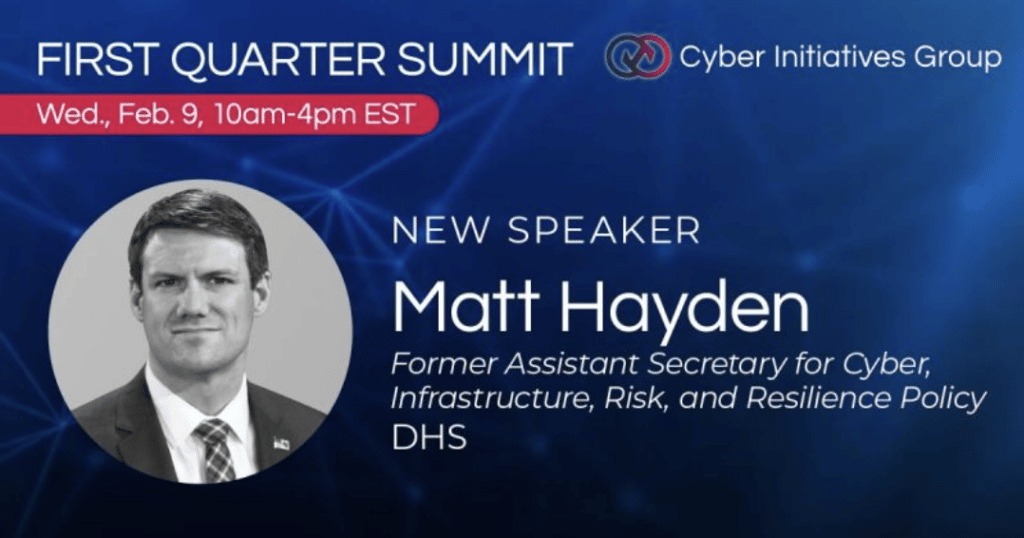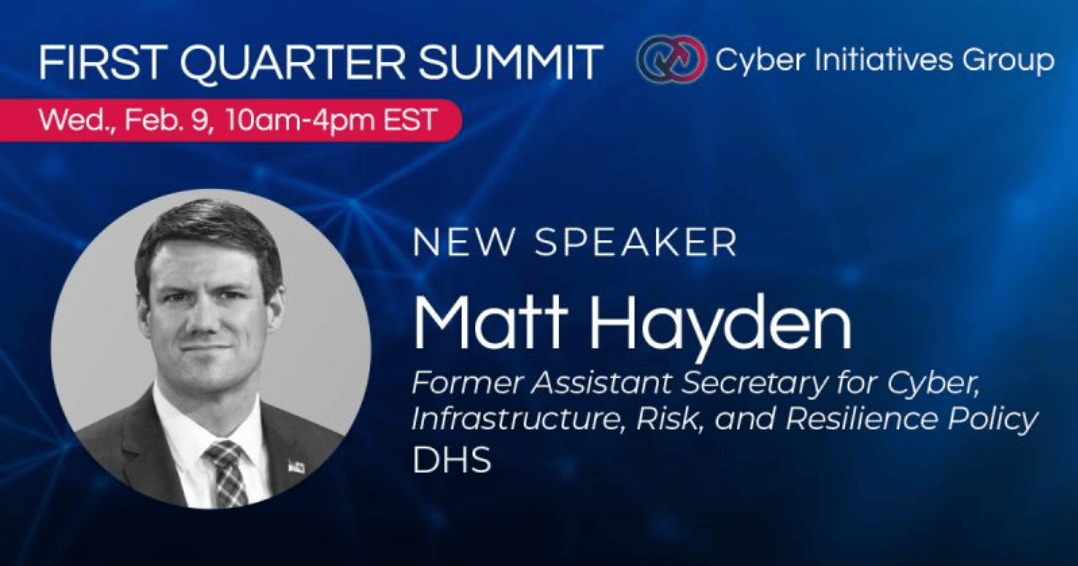 Don't miss Exiger's Matt Hayden on the Public-Private View on Cyber at The Cipher Brief's Cyber Initiatives Group First 2022 Summit
Co-hosted by Suzanne Kelly and former NSA Deputy Director Rick Ledgett, the agenda is packed with industry leaders including GEN (Ret) Keith Alexander, Dmitri Alperovitch, Sue Gordon, General David H. Patraeus, US Army (Ret.), Christopher Krebs, Chris Inglis, Kiersten E. Todt, John Carlin and more.
The risk landscape is constantly changing. Hear about the latest with Exiger.