Washington Post writer Tim Starks called upon Exiger's Bob Kolasky in discussion of the security gaps in critical infrastructure: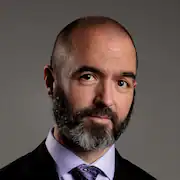 While the U.S. has for decades maintained 16 categories of the most "critical" infrastructure that the federal government prioritizes for protection — like chemical plants, pipelines and government facilities — the concept has its limits.

"We have diluted the definition of critical infrastructure to [include] a lot of different things that can argue that they're critical infrastructure, and it makes it harder to take a risk-based approach," Bob Kolasky, a former Cybersecurity and Infrastructure Security Agency official who worked on the project there, told me.

TIM STARKS
Washington Post
Click below for full article:
The risk landscape is constantly changing. Hear about the latest with Exiger.