Sense, Shift, and Steer
Written by Rosie Davitt and William Evans
In a world where complexity is accelerating exponentially, the value of traditional strategies is declining. 87% of supply-chain respondents to a Gartner survey confirmed they expect complexity to increase, and at times felt overwhelmed. The approach recommended for organizations at the recent Gartner Supply Chain Symposium | Xpo: Building a Resilient Supply Chain in a Changing World was to develop 'Offset Strategies' – Sense, Shift, Steer – designed to respond to 'Complexity with Simplicity.'
Amidst ongoing and accelerating Volatility, Uncertainty, Complexity and Ambiguity (VUCA) the need to create Resilient, Agile and Sustainable supply chains, and the value expectation of the supply chain itself, has never been greater. As impacts from the pandemic, global conflict, climate change and other factors continue, more than ever, supply chain leaders are required to understand their areas of exposure and risk appetite, accelerate digital transformation and extend their partner ecosystem. Exiger's Rosie Davitt and William Evans attended this prestigious event on September 27-29 and have shared some key takeaways below.
Did you know?
70%
of CEO's believe ESG is a worthy investment, attracting both customers and investors
11%
of organizations have a multi-tier capability in place, with 84% planning to have it in place within the next 2 years.
68%
of firms are constantly responding to disruptions, with 67% having had insufficient time to recover from the previous disruption.
4%
Percentage an organization's "cost to serve" is generally increased by because of a major disruption in the supply chain
50%
of disruptions are caused by sub-tier suppliers
20%
of organizations have Supplier risk monitoring in place, which is expected to grow to 84% in the next two years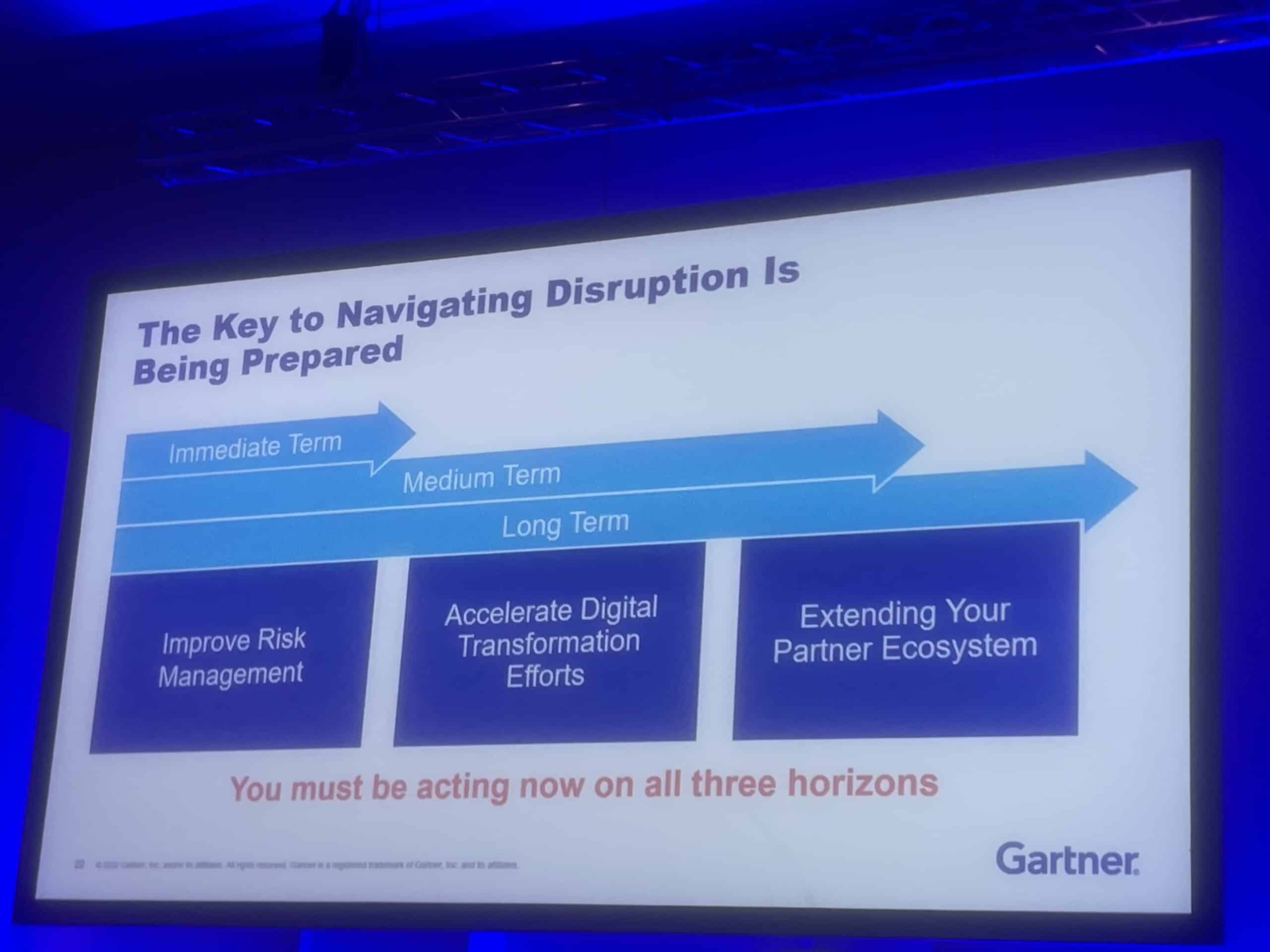 Key Takeaways
Agility
Corporations must leverage the potential of digital solutions. Making operating model changes easier, faster, safer and less costly allows CSCO's to test and scale bold moves to maximize supply chain value. The future demands agility and sustainability, and the ability to address tomorrow's supply chain challenges will depend on the changes that are made today.
Resilience
From addressing the increased complexity and variability of supply chains to supporting nascent business models, new and imaginative supply chain capabilities are required. Resilient and futuristic supply chain design has evolved into a continuous discipline, requiring competencies across people, process and technology. Assess your organization's risk maturity today.
Simplification
Amidst the chaos, Gartner is encouraging firms to 'reduce the noise' and empower their supply chain or procurement teams to make faster decisions. Aligned to this, with regulatory demands increasing, technology will be key to enabling multi-tier supply chain visibility. And to round things off, keynote speaker René Carayol suggests that now is the time to recognize that supply chain professionals should occupy a permanent seat at the executive table.
Sustainability
Given organizational commitments to long-term sustainability goals, focused and proactive management, and the inclusion and tracking of key ESG metrics, sustainability will be a critical element of the supply chain planning process.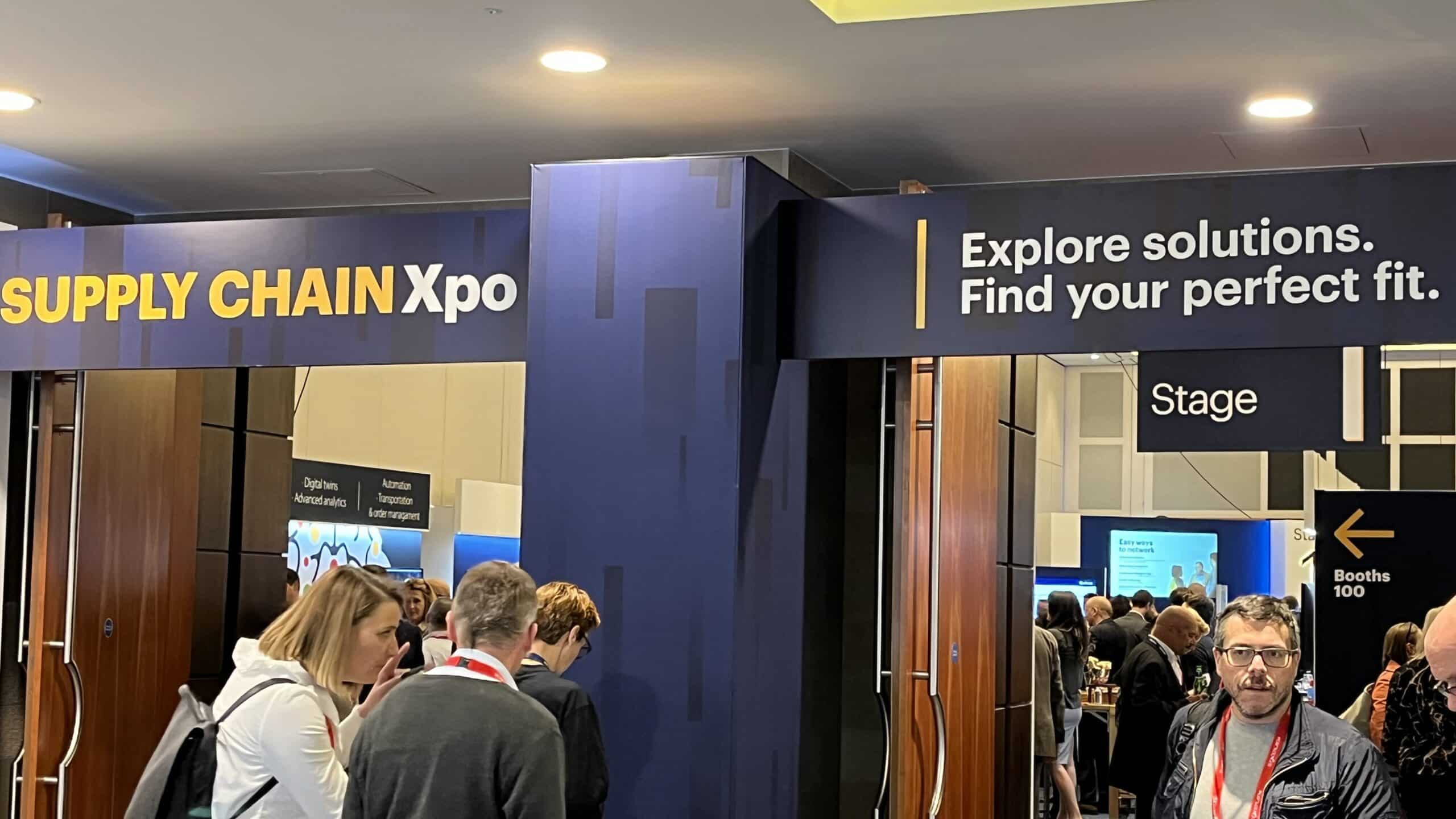 Supply Chain Management Programs: How Exiger Can Help
The prevalence of disruptions to the supply chain and the growing regulatory regime perpetuates the belief that the majority of threats come from external factors beyond the control of any one organization. A great deal of third-party and supply chain risks, however, are inherent to the vendors in their ecosystem, which should effectively incentivize organizations to take charge of these areas where they have greater insight into threats and greater control over outcomes. Navigating an overwhelming amount of data to determine vendor risk shouldn't be the cause of your stress.
Exiger helps our clients achieve multi-tier supply chain visibility down to the parts level. Our end to end technology platform, including supply chain explorer, accelerates the auditability, efficiency, quality and cost effectiveness of your supply chain risk management program with best in class coverage for modern slavery and ESG concerns.
Contact us today to learn how we can help you gain visibility into your supply chain.
Related Supply Chain Resources