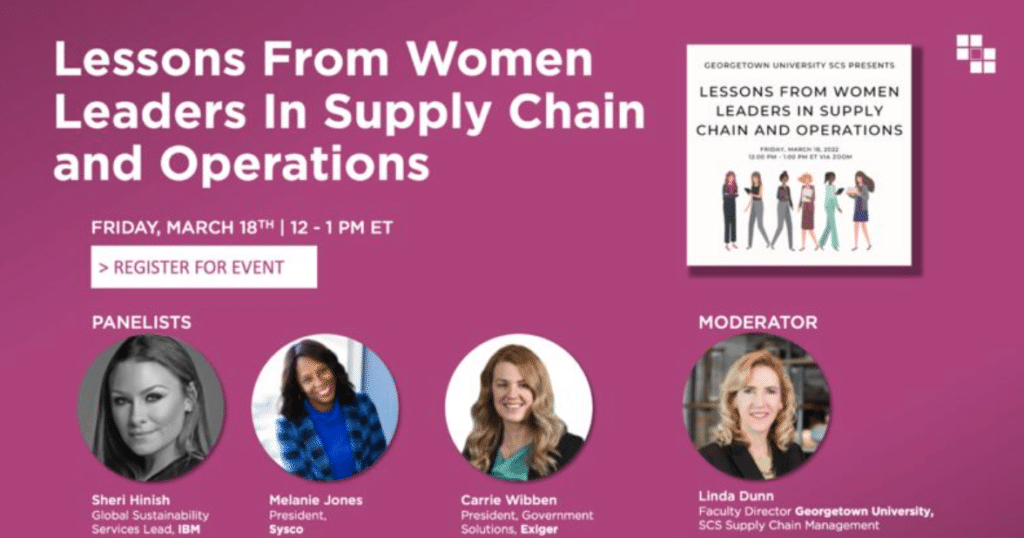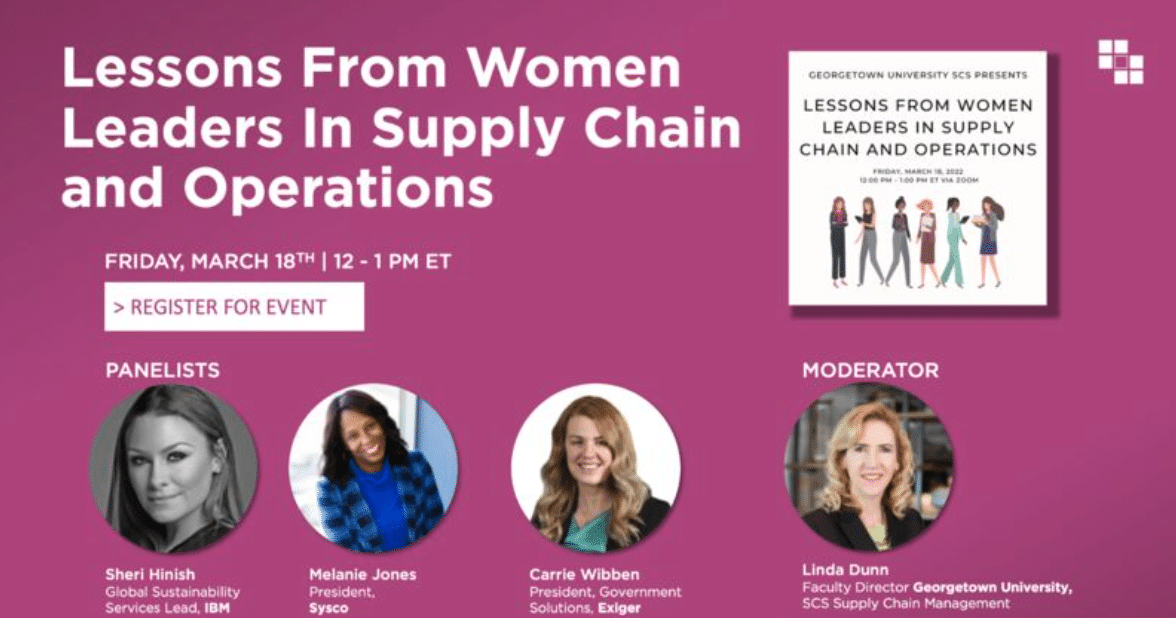 Hear from three women leaders in supply chain and operations who've moved up to the executive ranks. Their advice and insights on the most important skills and actions to advance will help you elevate your career as well. They'll also share how organizations can best support navigating these historically male-dominated fields.
To learn more about the Panel, click here.
Panelists at the Georgetown University Panel
Carrie Wibben, President of Government Solutions, Exiger
Melanie Jones, President, Sysco
Sheri R. Hinish, Global Sustainability Services Lead, IBM
Moderator
Linda Dunn, MBA, Faculty Director, Georgetown University School of Continuing Studies Supply Chain Management
The risk landscape is constantly changing. Hear about the latest with Exiger.