Distinguished designation recognizes continued scaling of innovative software company to solve global supply chain challenges
WASHINGTON, DC. OCT. 3, 2023 – Fast Company unveiled today its third annual Brands That Matter list, honoring brands that communicate and demonstrate brand purpose. Exiger, the SaaS company revolutionizing the way corporations, government agencies and banks manage supply chains, is pleased to be recognized amongst this year's Brands That Matter. The brands honored by Fast Company have built cultural relevance and impact through compelling branding and efforts that naturally extend their presence into the community.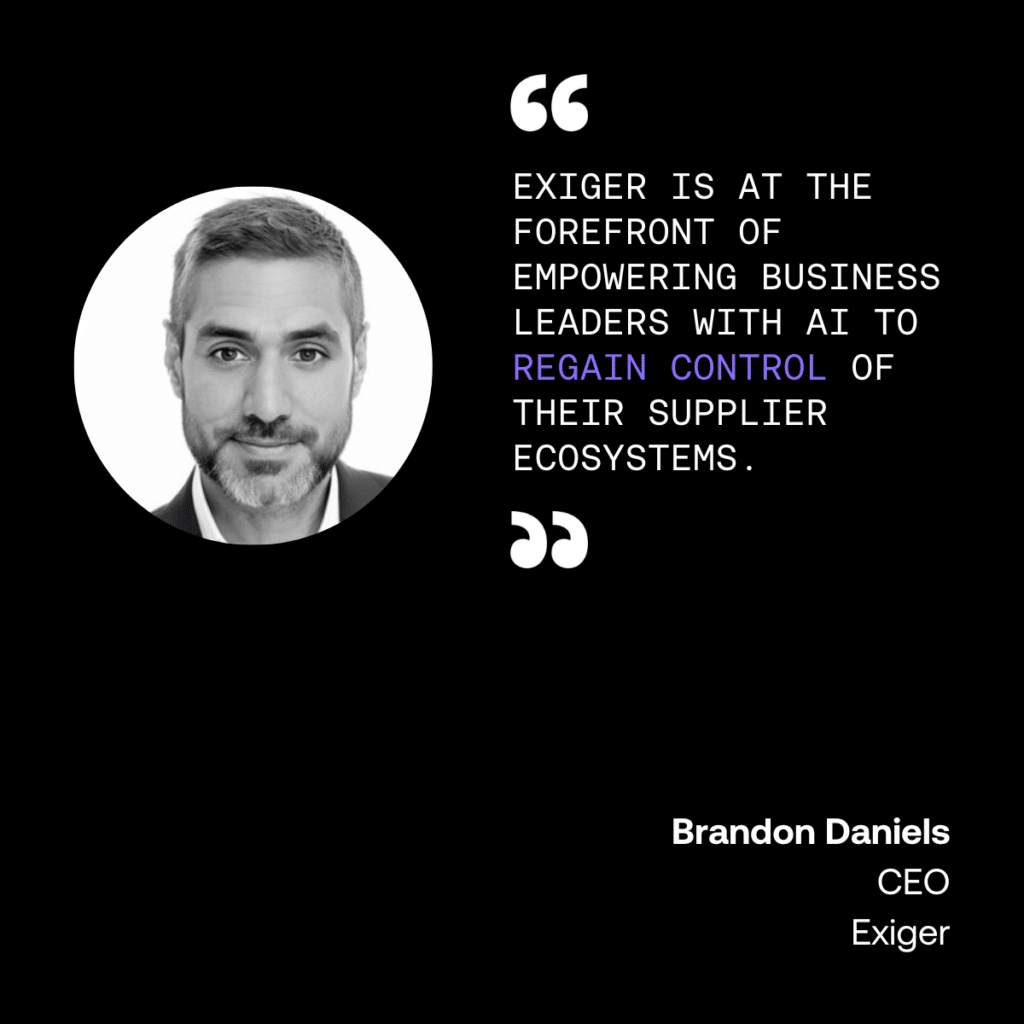 "Exiger is thrilled to be named alongside world-leading brands making a difference in their industries and in society," said Exiger CEO Brandon Daniels, who was recently accepted into Fast Company's Impact Council, an invitation-only collective of innovative leaders. "Supply chain issues have exploded in the collective consciousness, going from the boardroom to the kitchen table. Exiger is at the forefront of empowering business leaders with AI to regain control of their supplier ecosystems. This honor is a recognition of the profound criticality of supply chain reform, that you can do well while also doing good, and the significant investment Exiger has made in our technology to make the world a safer and more transparent place to succeed."
In the past year, Exiger has dramatically scaled its award-winning AI solutions to respond to increasing complexity in the public and private risk landscape. Last month, the company announced the launch of 1Exiger, a new supply chain platform and UX designed to make supply chain insights simple, intuitive and accessible. In May, the company acquired Ion Channel, following last year's Supply Dynamics acquisition. Underpinning all of Exiger's initiatives is its commitment to making a positive impact on global innovation, on the greater good and on its customers, including 150+ Fortune 500 companies and 50+ government agencies.
This year's Brands That Matter recognizes 165 brands that give people compelling reasons to care about them – and offer inspiration for others to buy in. All 165 have found an ability to forge an emotional connection with customers, whether leading on the environment or pop culture, engaging B2B customers or responding meaningfully to current events.
"The scale and scope of honorees this year is incredible," said Fast Company editor-in-chief Brendan Vaughan. "At first glance, there might not be much in common between brands like M&M's, Dungeons & Dragons and healthtech platform WellTheory, but the thread that binds them is a commitment and purpose as a brand and relevance to their audience, whether that's through fun, games or healthcare."
Fast Company editors judged each brand on relevancy, cultural impact, ingenuity and business impact. The full list is available online here and will also be featured in the Fall issue of Fast Company magazine.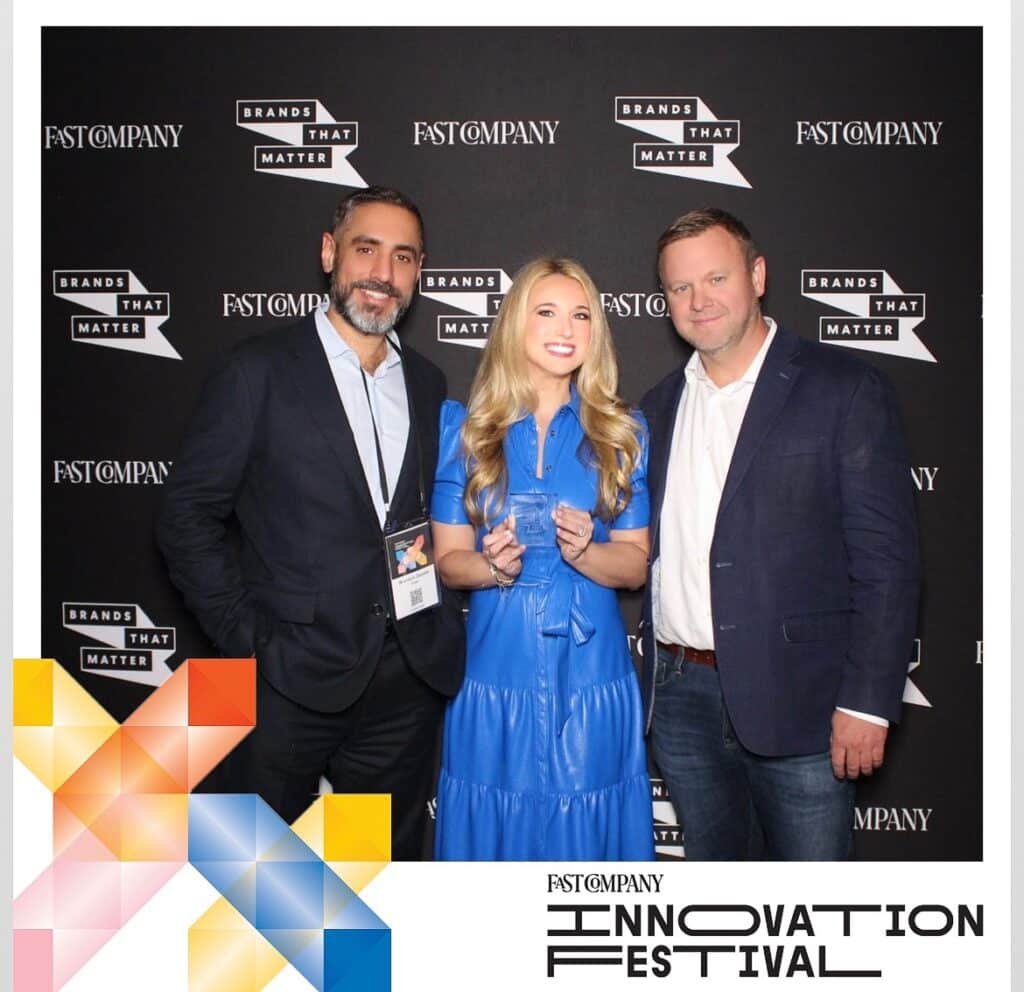 About Fast Company
Fast Company is the only media brand fully dedicated to the vital intersection of business, innovation, and design, engaging the most influential leaders, companies, and thinkers on the future of business. The editor-in-chief is Brendan Vaughan. Headquartered in New York City, Fast Company is published by Mansueto Ventures LLC, along with our sister publication, Inc., and can be found online at fastcompany.com.
About Exiger
Exiger is revolutionizing the way corporations, government agencies and banks navigate risk and compliance in their third-parties, supply chains and customers through its software and tech-enabled solutions. Exiger's mission is to make the world a safer and more transparent place to succeed. Emboldening its 550 customers across the globe, including 150 in the Fortune 500 and over 50 government agencies, with award-winning AI technology, Exiger leads the way in ESG, cyber, financial crime, third-party and supply chain management. Its work has been recognized by 40+ AI, RegTech and Supply Chain partner awards. Learn more at Exiger.com and follow Exiger on LinkedIn.
For more information, please contact:
Kody Gurfein
Chief Marketing Officer for Exiger
1.914.393.0398
kgurfein@exiger.com