Exiger WINs has proudly participated in internship programs with Break Through Tech for the past 5 years. These programs provide real life experience to students interested in developing careers in the tech industry. As part of our Women's History Month celebrations, we sat down with our colleague Afsana Rahman. She participated in the program back in 2018 and is now pursuing a career in National Security within our Government Solutions business.
Interview with Afsana Rahman
About Afsana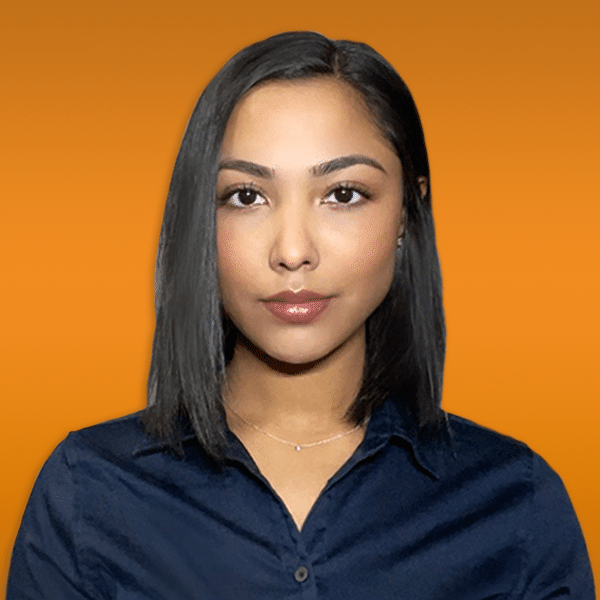 My go-to dish to cook is: Tacos!
My favorite invention is: The air fryer
The best advice I've ever received is: "If your dreams don't scare you, they aren't big enough"
I'm inspired by: Powerful women
I've learned during quarantine: To take a step back and live in the present
What is your biggest motivator in participating in this program?
My biggest motivator in working for Exiger Government Solutions (EGS) is knowing that my work is making a difference in the public sector.
What have you been working on during your time at Exiger? Who have you met and what have you learned?
I started Exiger as an Analyst assessing risk for companies. Following that, I worked on supply chain risk management with Tim Stone. Now, I'm a Senior Analyst working on automating tasks and creating innovative approaches for the Analytics team with Peter Jackson, the Senior Director of Analytics.
What has inspired you? What excites you moving forward?
It is inspiring to see how much Exiger has grown since 2018, especially with the expansion of EGS. I'm excited to see how EGS continues to grow and how my technical expertise can be part of that growth.
Why did you join the Winternship program?
I joined the winternship program to be more familiar with coding languages and information technology in general. At the time, I was a freshman in college studying crime and computer science so I had no idea what I was getting myself into! When I was matched with Exiger through the program, I knew it was a perfect fit. Since Exiger uses technology to tackle financial crime – it was the best of both worlds.
How it evolved or influenced your career? Why Exiger?
After the wintership in 2018, I began exploring other fields in information technology and developed an interest in cyber security. I continued to enhance my technical skills through internships with Citi and Department of Education with the goal of eventually working for the public sector in the cyber division.
In 2021, I returned to Exiger as full-time employee. This decision was influenced by the development of Exiger Government Solutions, a division to identify and assess risk in National Security. Currently, I am a Senior Analyst in the Data Analytics team at EGS while in school pursuing my Master's in Cybersecurity Risk Management at Georgetown University. Collectively, my technical expertise and cyber security background allow me to introduce a different perspective to the Data Analytics team by introducing innovative approaches in a secure manner.