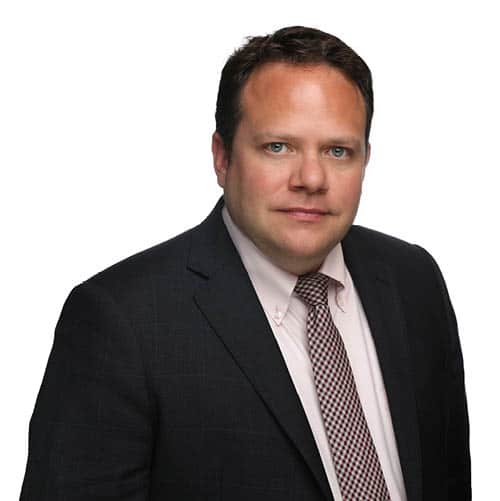 Senior Vice President | Head of International, Exiger Diligence
James is a Senior Vice President and Head of International for Exiger Diligence. He brings over 16 years' experience leading due diligence research and operations for financial institutions, multinational corporations and governments.
James is uniquely placed to lead Exiger Diligence in the EMEA and APAC regions, overseeing the delivery of sustainable compliance solutions that integrate purpose-built technology with financial crime expertise.
James is a well-known expert on financial crime prevention and due diligence best practices.
James joined Exiger from Refinitiv, where he was the Global Head of Proposition for Customer Screening and Enhanced Due Diligence (EDD). In this role, he was the proposition head for IntegraScreen, and oversaw a managed service that assisted in remediating potential indicators of politically exposed persons (PEP) and sanctions, as well as screening for heightened risks.
Before this, James was a Vice President and the EMEA Manager of Anti-Money Laundering Due Diligence at Citigroup. In this role, he was responsible for the operation of Citi's in-house EDD team for EMEA – providing investigative solutions to support financial crime compliance across various business lines.
James also worked at World-Check, where he was the Head of Operations, Enhanced Due Diligence Research Europe. This role involved managing World-Check's EDD division in Europe, creating new report types based on increased market demand and changing regulation, as well as supervising the screening components of corporate anti-bribery and corruption programmes.
Prior to this, James started his career in due diligence and risk management roles at IntegraScreen Limited in Hong Kong.
EDUCATION
Cass Business School, MBA
University of Virginia, BA
Certified Anti-Money Laundering Specialist (CAMS)
Certificate in Anti-Bribery and Corruption Studies (CABCS)
Professional Postgruadate Diploma in Financial Crime Compliance, International Compliance Association (ICA)
LANGUAGES
Spanish (fluent)
Portugese (intermediate)
PREVIOUS EXPREIENCE
Global Head of Proposition, Customer Screening and Enhanced Due Diligence at Refinitiv
VP & EMEA Manager of Anti-Money Laundering Due Diligence at Citigroup
Head of Operations, Enhanced Due Diligence Research (Europe) at World-Check
AVP Due Diligence Research at IntegraScreen Limited