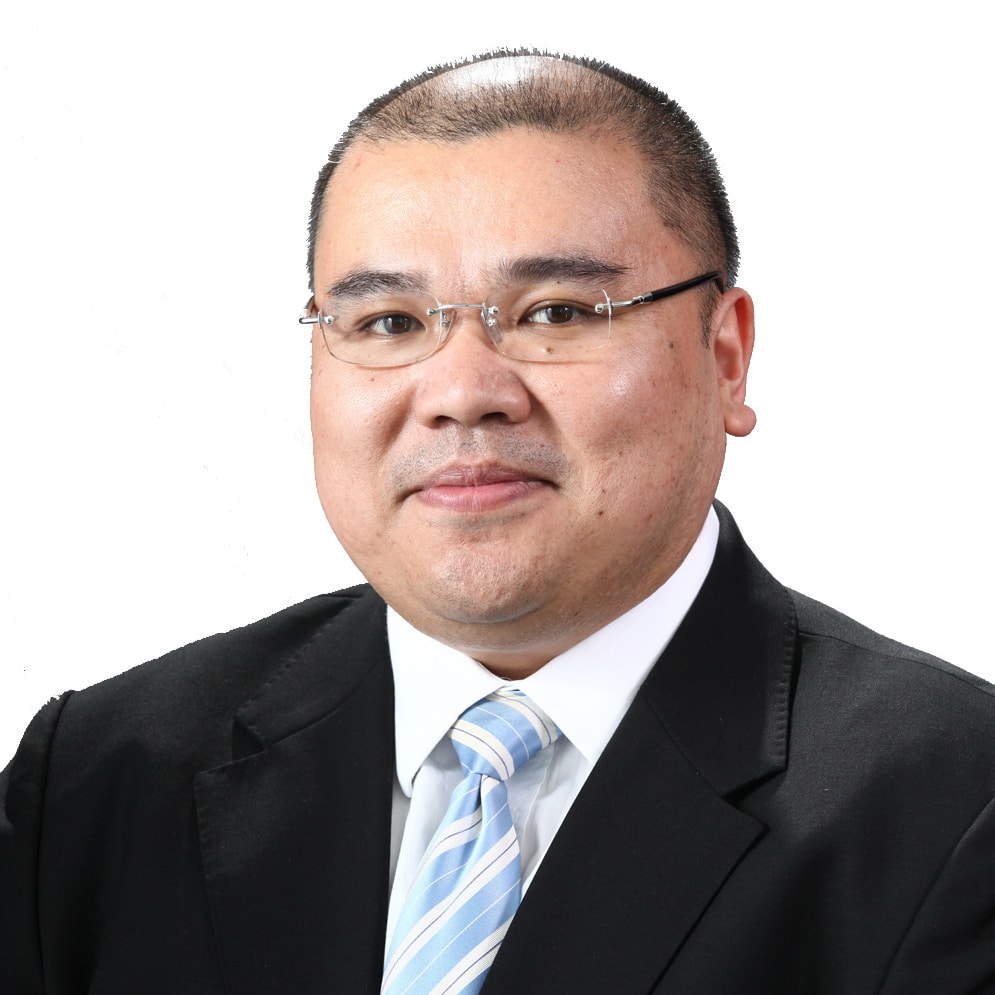 Joseph M. Quiazon is a Managing Director and Asia Pacific (APAC) Chair based in Exiger's Sydney office. He has worked extensively throughout the APAC region as an executive leader with over 25 years of financial crime risk experience, having held senior leadership roles as a Managing Director with Standard Chartered Bank, a Partner with Ernst & Young, and as the former Asia Pacific practice leader on KPMG's Global AML Group.
Joseph joined Exiger from Standard Chartered Bank in Singapore, where he was a Managing Director, and Regional Head of Financial Crime Compliance (FCC) for ASEAN and South Asia, overseeing the bank's Anti-Money Laundering/Counter Terrorist Financing and Anti- Bribery & Corruption program. He also led a team with more than 200 compliance professionals in 15 markets across the Asia Pacific. As the risk control owner of sanctions compliance in Asia, Joseph also served as Co-Chair for the Regional Client Committees to review, endorse, and exit client relationships in consistent with SCB's Deferred Prosecution Agreement (DPA) and the Southern District of New York.
At SCB, he was a member of the Global FCC Leadership team in London and the ASEAN Regional Legal and Compliance Leadership team in Singapore to ensure that FCC regional governance structure evolved with lessons learned from engagement with New York Department of Financial Services.
Prior to SCB, Joseph was a Partner and Managing Director with Ernst & Young in Hong Kong where he also served as the Asia Pacific People Partner. In this capacity, he provided advisory services to several high profile financial crime investigations in the Asia Pacific region, including Hong Kong's largest corporate collapse (USD 1 billion). He was also appointed as a Forensic Expert by the Director of Enforcement at Hong Kong's Securities Futures Commission regarding a high profile fraud (HKD 180 million) involving two directors jailed by the District Court for 7 years.
He has also participated at the US FBI National Academy Asia Pacific Conference on Counter Terrorism. In addition, Joseph served as an Instructor on professional training faculties at Andersen's centre in Chicago, IIIinois, and KPMG's facility at Montvale, NJ, USA.
Joseph's career in private practice follows a distinguished law enforcement career as a former Senior Detective of Criminal Investigation Branch with the Victoria Police Major Fraud Group. During his tenure, he developed several principal strategies in a global search for financial evidence following the murder of an Australian Solicitor, and the subsequent financial crime investigation of the largest solicitor-based fraud in Australia's history (AUD 40 million).
EDUCATION
Admitted as a lawyer of the Supreme Court of Queensland
Graduate Diploma of Legal Practice, Queensland University of Technology Law School, Queensland, Australia
Bachelor of Laws (LLB), Deakin University School of Law, Melbourne, Victoria, Australia
AFFILIATIONS, AWARDS, & CIVIC ENGAGEMENTS
Invited by the Financial Services Volunteer Corps (FSVC) to serve as a subject matter expert to conduct anti-money laundering training in Jakarta for the Attorney General's Department in the Republic of Indonesia and PPATK (Indonesia's FIU), in a collaboration with the US Department of Justice (Forfeiture and Money Laundering) and the US FBI Terrorism Financing Operations Section
Advised the Supreme Audit Board (BPK), the external auditor of Indonesia's state finances reportingto the President of Indonesia to develop a forensic investigation unit and strategic plan to conduct performance audits of the Indonesian Bank Restructuring Agency (IBRA) funded by USAID
Received formal acknowledgment from the Minister of Finance and the Institute of Corporate Directors (ICD) in the Philippines, following his work in collaboration with ICD to develop acomprehensive Corporate Governance reform package for the President of the Republic of the Philippines
PREVIOUS EXPERINCE
Managing Director, Regional Head of Financial Crime Compliance, ASEAN & South Asia, Standard Chartered Bank
Managing Director & Asia Pacific People Partner, Fraud Investigations and Disputes Services, Ernst & Young
Executive Vice President & Head of APAC Business Intelligence and Forensic, Hill & Associates
Director, Asia Pacific Practice Leader on KPMG's Global AML Group
Senior Director & Head of Business Fraud and Investigation Services, Andersen
Senior Detective, Victoria Police Major Fraud Group