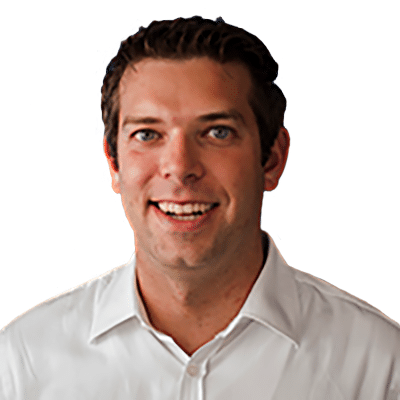 President, Federal Solutions
Adam is the President of Exiger Federal Solutions based in the McLean office. An established government services executive, Adam has a proven track record of building and growing businesses by implementing new methods for customer success. Leading multiple companies through merger & acquisition activity, Adam understands how to effectively drive growth and execute forward thinking businesses within the federal market.
Adam joined Exiger from Convergent Solutions where he was the Chief Executive Officer. Joining Exiger via the acquisition of Convergent, Adam led the company's overall direction, demonstrating rapid growth and leading it through the acquisition by Exiger.
Before this, Adam was the Vice President of the Personnel Vetting & Security business unit at GDIT. While there, he served as the General Manager for the business unit that focused on screening, vetting and background investigations across a diverse customer set, including DOD, DHS, the IC and OPM.
Adam also worked at Haystax Technology, where as the Director, Predictive Analytics, he focused on developing innovative solutions in the arena of Continuous Evaluation and Insider Threat.
Prior to Haystax, Adam was the Vice President of Government Solutions at Social Intelligence Corp. Adam launched the federal business of Social Intelligence and ran it until its acquisition to Omniplex World Services in 2016. In this role, he worked with various government organizations to understand exactly how social media could play a role in the security clearance and background investigative process and was responsible for all program operations, strategy, client management and business development. He developed the first social media security clearance product and implemented the first Social Media Continuous Evaluation program within the U.S. Government.
Prior to Social Intelligence, Adam served as a Managing Director of the Clearance & Inspection Services Business Unit at KeyPoint Government Solutions, Inc. In his role, he designed a new suite of services to supplement KeyPoint's offerings for their U.S. government customers. Prior to KeyPoint, he was with USIS, where he served for 10 years in their Investigative Services Division. He served as a Program Director and ran USIS' intelligence community programs within the investigative division. His problem-solving techniques led to the adoption of multiple innovative strategies that his U.S. government clients were able to implement. He oversaw the consistent addition of technological improvements into the security clearance process, helping to increase the timeliness of federal background investigations. Adam also helped stand up an organization's background investigative program from scratch after the organization received delegated authority to perform the investigative function. In addition, he held numerous roles in investigative field management and in 2007, received the CEO Award for outstanding achievement, handed out to the company's top leaders.
EDUCATION
The George Washington University, B.A in Journalism & Sociology
American University, M.S. in Justice, Law & Society
AFFILIATIONS, AWARDS, & CIVIC ENGAGEMENTS
Advisory Committee, The Intelligence & National Security Association (INSA)
Vice President, The George Washington University Rugby Alumni Association
PREVIOUS EXPERIENCE
Chief Executive Officer at Convergent Solutions
Vice President, Personnel Vetting & Security, GDIT
Director, Predictive Analytics, Haystax Technology
Vice President, Government Services, Social Intelligence
Managing Director, Keypoint Government Solutions
Program Director, USIS