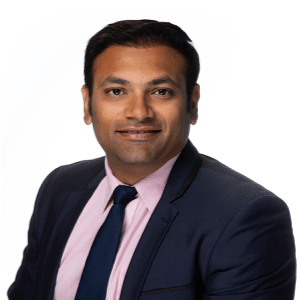 Associate Managing Director, eDiscovery
Avigyan is an Associate Managing Director based in Exiger's London office. Avigyan is responsible for managing project delivery for our forensic technology and eDiscovery practice in EMEA and the US.  Avigyan works closely with corporate clients to advise on best practice and to create bespoke solutions for their investigations.
Avigyan joined Exiger from Morae Global, where he was a Senior Director. In this role he focused on providing technology leadership in complex programmes within various service lines. Avigyan played a key role in implementing and mobilising eDiscovery and data analytics services. Avigyan also activated various quality assurance teams and ensured that high delivery standards were maintained for data preservation and search, review and the subsequent production of data.
Before this, Avigyan was a Director at TransPerfect Legal Solutions. He was responsible for managing day to day business operations within the Electronic Discovery practice in the US and the EMEA region.
Avigyan previously worked at Deloitte LLP's Analytics and Forensic Technology Group, where he focused on eDiscovery services dealing with a wide variety of global fraud, corruption, litigation and regulatory investigations.
Earlier, he was a Technology Consultant at FTI Consulting, where he was responsible for forensic data collection, data analysis, data extraction and data processing relating to investigations.
EDUCATION
Staffordshire University
MScUniversity of Cambridge, MBA
PREVIOUS EXPERIENCE
Senior Director, Data Analytics at Morae Global
Director, Digital Forensics at TransPerfect Legal Solutions
Assistant Manager, Analytics and Forensic Technology, Deloitte LLP
Technology Consultant at FTI Consulting