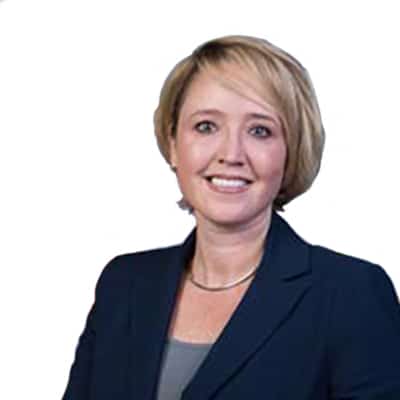 Vice President, Development & Growth
Daniela is the Vice President of Development & Growth and is based in Exiger's Silver Spring office. She brings more that 25 years of federal service with the Department of Defense. Her experience within the Department to ensure the integrity and protection of classified information, controlled unclassified information and key data uniquely places her to understand Exiger's government and corporate clients' needs.
Daniela joined Exiger in November 2019. Before Exiger, she served as a Senior Executive within the Department of Defense (DoD) and held the position as the Exectuive Assistant Director for the Naval Criminal Investigative Service (NCIS) where she directed NCIS collection, analysis, exploitation and sharing of criminal, counterintelligence, and terrorism information in direct support to NCIS' operations and investigations. Daniela was also responsible for the creation of the DoD Global Watch which serves as the Department's focal point on all force protection related incidents that may affect DOD installations, information or people.
Prior to NCIS, Daniela seved as the principal congressional advisor to the Intelligence and Security Director, Under Secretary of Defense for Intelligence, and handled all matters pertaining to counterintelligence, human intelligence, counterterrorism operations, security, intelligence support to law enforcement, partner engagement and defense analysis. She was responsible for managing and facilitating key partnerships with both House and U.S. Senate Committees members.
From 2008-2016, Daniela was DoD's Investigations Enterprise Manager and was responsible for apprising Pentagon senior leaders of significant DOD investigations and operations. In this position, Daniela led several significant efforts across the Enterprise in support of the significant investigations.
In 2007, Daniela joined the Counterintelligence Field Activity (CIFA) and provided support to their insider threat mission. She was also the Depatment's representative to the International Criminal Police Organization (INTERPOL), where she established, fostered, and maintained effective liaison with numerous Federal, state and local agencies.
Daniela began her national security career in 1994 as an United States Air Force intelligence specialist and then as a commissioned officer and Special Agent with the Air Force Office of Special Investigations where she managed criminal, fraud and counterintelligence investigations.
EDUCATION
American Public University, Masters of Strategic Intelligence
University of South Carolina, B.S. Criminal Justice
Federal Law Enforcement Training Center (FLETC) Criminal Investigator Certification
AFFILIATIONS, AWARDS, & CIVIC ENGAGEMENTS
Women in Federal Law Enforcement, Member
PREVIOUS EXPERIENCE
Executive Assistant Director, Multiple Threat Alert Center, NCIS
Congressional Affairs, DOD OUSDI
DOD Enterprise Manager for Investigations and Operations, DIA
Special Agent, Air Force Office of Special Investigations