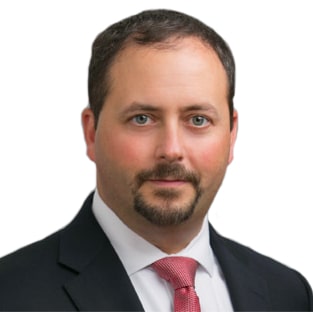 Greg is a Managing Director based in Exiger's New York office, where he focuses on Exiger's Financial Crime Compliance practice. He currently leads Exiger's Remediation & Look Back group. He has completed a variety of projects with retails banks, broker/dealers, and corporate investment banks.
Greg joined Exiger from K2 Intelligence, LLC, where he was a Director in the firm's Anti-Money Laundering (AML) & Regulatory Compliance practice. In this role, he oversaw projects involving remediation, tuning, and program reviews within the financial services market.
Prior to his time at K2, Greg was a Vice President and Senior Manager in the Financial Intelligence Unit of the Royal Bank of Scotland Americas. There, he maintained an intelligence gathering program, and advised the division head on financial crime and compliance.
During his career, Greg was also a Senior Investigator and Vice President in the Investigations & Analysis Group at BNP Paribas Corporate Investment Bank. Before BNP Paribas, Greg worked at LexisNexis Risk Solutions in various client facing roles. He was also a Senior Investigator at the Bank of New York, where he conducted due diligence investigations for the firm's various divisions. He began his career at NFC Global as an Investigator.
EDUCATION
Syracuse University, B.S.
AFFILIATIONS, AWARDS, & CIVIC ENGAGEMENTS
Certified Anti-Money Laundering Specialist (CAMS)
Series 7 licence
Associate Member at the Association of Certified Fraud Examiners
PREVIOUS EXPERIENCE
Director, AML & Regulatory Compliance practice, at K2 Intelligence, LLC
Vice President and Senior Manager, Financial Intelligence Unit, at Royal Bank of Scotland Americas
Senior Investigator and Vice President, Investigations and Analysis Group, at BNP Paribas Corporate & Investment Bank
Senior Account Manager at LexisNexis Risk Solutions
Senior Investigator at the Bank of New York
Risk Management Consultant at LexisNexis Risk Solutions
Investigator at NFC Global