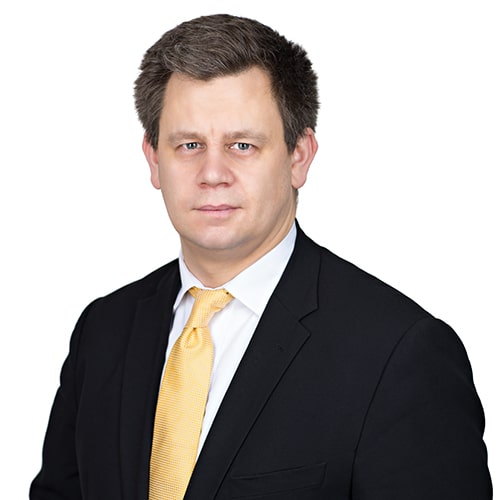 Gustav Colliander is a Director based in London at Exiger Analytics, a specialized division that combines cognitive computing with deep domain and systems expertise to deliver the firm's data-driven solutions and services. He is a trained authority on transaction monitoring.
Before joining Exiger, Gustav was Vice President of EMEA Transaction Monitoring for Citi. In this role, he managed a team working on a wide variety of transaction monitoring projects. Gustav rebuilt the company's transaction feeds and data warehouse logic, which resulted in a dramatic reduction of false positive alerts and an increase in suspicious activity detection. He also designed a comprehensive data quality analysis report that provided metrics on over 100 data quality points on the transactional data received by the firm's transaction monitoring system. Gustav implemented client segmentation for EMEA transaction monitoring and carried out detailed audits of the transaction monitoring data in multiple Citi regions. A number of solutions that he designed for Citi EMEA were rolled out globally. The work streams Gustav led resulted in enhanced customer statements with higher quality data.
Prior to his time at Citi, Gustav was a Senior Business Analyst and Project Manager at Royal Bank of Scotland. In this role, he designed the software architecture for a customer search tool and designed the structure of data feeds for name screening systems. Gustav also worked on the bank's transaction monitoring system.
Gustav was one of the founders of EasyByte Software, a financial and health care sector software solutions provider. For seven years he held the role of Senior Business Analyst and Project Manager. He designed an OpenPGP compatible encryption component for banks, an enterprise communications system, and a RTF-2-HTML conversion component used by health care trusts.
Prior to Easybyte Software, Gustav worked as a developer for Mace Consultancy and for World Telecom Labs.
EDUCATION
Edinburgh Napier University, B.Sc
Edinburgh Business School, M.B.A.
PREVIOUS EXPERIENCE
Vice-President, EMEA Transactional Monitoring at Citi
Senior Business Analyst and Project Manager at Royal Bank of Scotland
Senior Business Analyst and Project Manager at EasyByte Software