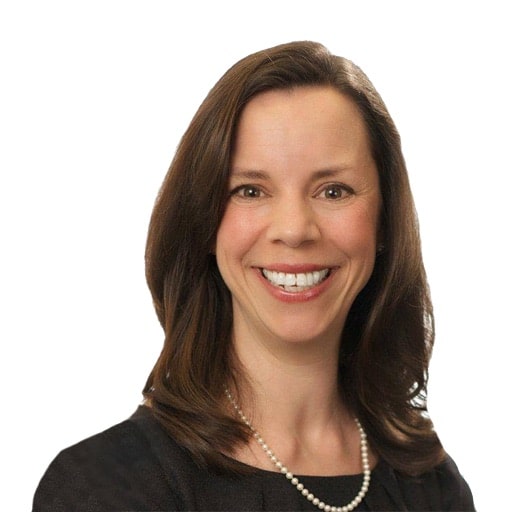 Jennifer C. Smith is Chief People Officer based in Exiger's New York office.
Jennifer joins Exiger from Navigant Consulting, where she was Human Capital Business Partner – Director. In this role, she focused on leveraging the skills and knowledge of the firm's employees to drive improved business outcomes.
Prior to her time at Navigant, Jennifer was a Human Resources Director – Business Partner at LexisNexis. There, she partnered with the vice presidents in the Research Information, Litigation Solutions, and Lexis Practice units of the LexisNexis Research & Litigation Solutions portfolio.
Before joining LexisNexis, Jennifer held multiple positions at Kroll. She began as Human Resources Manager/Director for Kroll Risk & Compliance Solutions, then became the Global Human Resources Director at Kroll Advisory Solutions, where she oversaw the entirety of the firm's human resources functions.
Jennifer also spent time at Grant Thornton, LLP, where she began as a Campus Recruiter/Senior Campus Recruiter, then served as Human Resources Manager for the New York area offices, and National Employee Relations Manager.She began her career as an Office and Administrative Manager at the Berkshire Capital Corporation.
EDUCATION
Rockhurst University, B.A. (honors)
The New School, M.S.
AFFILIATIONS, AWARDS, & CIVIC ENGAGEMENTS
DDI Training Certified
United States Peace Corps, Education Volunteer and Volunteer Leader – Cameroon, Africa, 1995-1997
PREVIOUS EXPERIENCE
Human Capital Business Partner – Director
Director, Navigant Consulting
Human Resources Director – Business Partner at Lexis Nexis
Global Human Resources Director – Kroll Advisory Solutions and Human Resources Manager/Director – Kroll Risk & Compliance Solutions at Altegrity/Kroll
National (Corporate) Employee Relations Manager, Human Resources Manager, and Campus Recruiter/Senior Campus Recruiter at Grant Thornton LLP
Office and Administrative Manager at Berkshire Capital Corporation