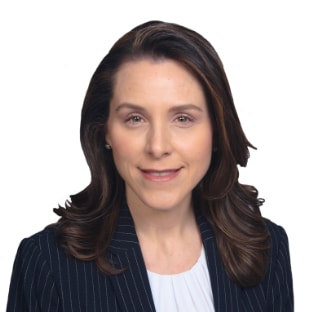 Associate Managing Director
Julie Curto is an Associate Managing Director based in Exiger's New York office with nearly 20 years of financial services experience.
Julie joined Exiger from Nomura Holding America Inc., (Nomura) where she worked for over 15 years. Most recently, Julie was the Anti-Money Laundering (AML) Officer for the Americas. In this role, she was responsible for Nomura's AML, sanctions and anti-corruption programs.Before this, Julie was the Deputy AML Officer and Compliance testing group manager at Nomura. During that time, she was responsible for managing enhanced customer due diligence reviews, financial crime training, branch office reviews and quality assurance testing for adherence with internal policies and regulatory requirements.Julie also worked in Nomura's Internal Audit Department whereby she conducted and/or managed regulatory and financial product audits.She began her career as an internal auditor with Merrill Lynch & Co., conducting debt capital market audits.
EDUCATION
St. John's University, B.S.
St. John's University, MBA
AWARDS
Certified Anti-Money Laundering Specialist (CAMS)