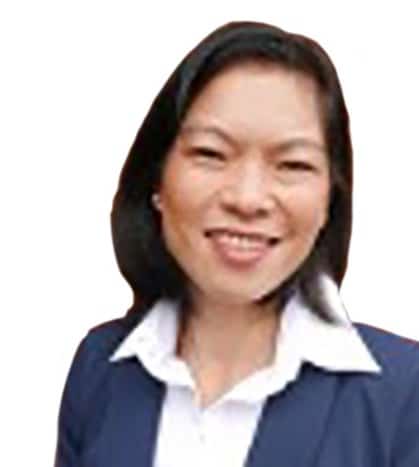 Kim Lee is a Director based in Exiger's Sydney office, where she focuses on risk and compliance.
Kim joined Exiger from Telstra Corporation where she spent 6 years in several risk and compliance roles. Most recently, Kim was the risk and compliance lead advising the Telstra Consumer and Small Business management team on risk and compliance matters and leading the assurance program over 400 retail stores. Prior to her role in the Telstra retail business, Kim was part of the core team which built, refined and embedded Telstra Global Supplier Governance Framework which defines the due diligence and ongoing monitoring of Telstra's 6000 suppliers across 12 risk areas including modern slavery, environment, privacy, data security, business resilience, health and safety.
Prior to Telstra, Kim spent 5 years working in Hong Kong firstly working with Nortel Network in a Senior Compliance Manager role, then Macquarie Bank in an operation roles and finally Ernst and Young Fraud Investigations and Dispute Resolutions team as a Senior Manager leading forensic engagements.  During her time in HK, she worked on matters spanning many parts of Asia including Mainland China, HK, Korea, India, Taiwan and Bangladesh. Kim has a proven track record having successfully led multiple complex investigations, multi-jurisdictional anti-bribery anti-corruption reviews, and proactive fraud risk and control engagements.
Kim commenced her career in KPMG Adelaide working in their tax division preparing tax returns and drafting tax advice.  She later transitioned to the KPMG Forensics team in Melbourne where she ran fraud risk assessments for superannuation funds and fraud investigations for corporate clients.
EDUCATION
Bachelor of Law (Hons) – University of Adelaide
Bachelor of Commerce (Accounting) – University of Adelaide
Member of the Institute of Chartered Accountants of Australian and New Zealand
LANGUAGES
Cantonese (Conversational)
Mandarin (Basic)
PREVIOUS EXPERIENCE
Risk and Compliance Lead – Telstra's Retail and Consumer business.
Senior Supplier Governance Manager – Telstra Procurement.
Senior Manager – Ernst and Young, HK Fraud and Dispute Resolutions