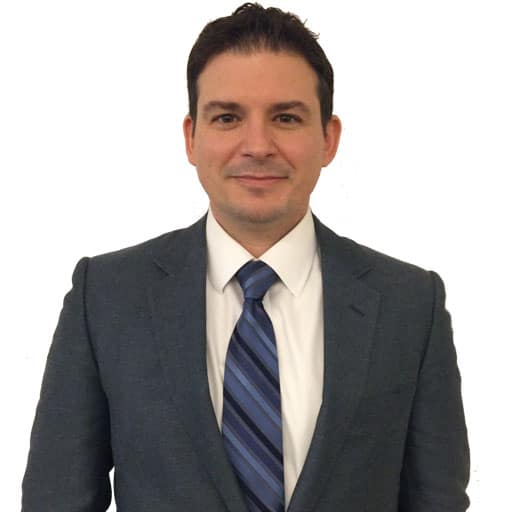 Associate Managing Director
Kurt Drozd is an Associate Managing Director based in New York at Exiger Analytics, a specialized division that combines cognitive computing with deep domain and systems expertise to deliver the firm's data-driven solutions and services.
Kurt supports Exiger engagements related to Department of Justice ("DOJ"), NY Department of Financial Services ("DFS"), and UK Financial Conduct Authority ("FCA") related reviews of compliance technology systems, and leads Exiger engagements assessing financial institution compliance with NY DFS Part 504 Transaction Monitoring and OFAC Filtering regulatory requirements.
Kurt joined Exiger from Stroz Friedberg, where he was a Senior Consultant in the Intelligence & Investigations Practice.  While there, he led efforts to assess BSA compliance of bank transaction monitoring systems, including Norkom/Detica, Oracle Mantas, FIS PRIME, Global Vision Patriot Officer, and proprietary, internally developed transaction monitoring systems, as well as Oracle Watchlist Screening (OWS), Fircosoft, and IBM Global Name Recognition (GNR) sanctions screening systems.
Prior to Stroz Friedberg, Kurt was a Chief Integrity Officer and Special Assistant Attorney General for the Kansas Department of Labor. He represented the agency and led special investigators in risk assurance and civil enforcement investigations designed to identify fraud within the state benefits program and seize assets subject to state and federal "clawback" provisions.  As part of his remit Kurt was responsible for agency data analytics efforts, which focused on identifying patterns of fraudulent activity and regulatory risks associated with agency business and technical processes.
Kurt was in private legal practice for six years, and prior to that began his career at Sprint Nextel as an Analyst in the Strategic Cost Management group.  In this capacity, he was responsible for building and maintaining financial/analytics models that projected operational costs and supported Activity-Based Costing (ABC) reporting.
EDUCATION
Northwestern University, M.Sc. in Predictive Analytics
University of Kansas School of Law, J.D.
University of Kansas, B.G.S. in Economics & Political Science
PREVIOUS EXPERIENCE
Senior Consultant in Intelligence & Investigations at Stroz Friedberg
Chief Integrity Officer and Special Assistant Attorney General for the Kansas Department of Labor
Attorney, Private Practice
Analyst, Strategic Cost Management at Sprint Nextel