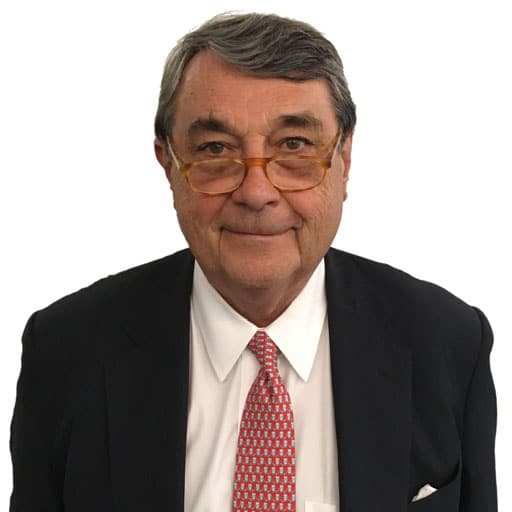 Lawrence Uhlick is a Senior Advisor to Exiger.
Prior to becoming an advisor to Exiger, Mr. Uhlick advised for major foreign banks on their firm's U.S. bank holding companies and its subsidiaries on regulatory and compliance issues.
Before that, he was a Senior Advisor at Oliver Wyman, where he consulted with clients on a variety of regulatory challenges relating to the Federal Reserve's implementation of the Dodd-Frank financial reform legislation.
Before his time at Oliver Wyman, Mr. Uhlick served as Chairman of the Board at BBVA Compass and BBVA Compass Bancshares, Inc., where he oversaw regulatory compliance, lobbying, and overall business activities. From 1987 to 2010 Mr. Uhlick directed all activities of the Institute of International Bankers (IIB), an association of internationally headquartered banks operating in the U.S. first as Executive Director and General Counsel and later as Chief Executive Officer.
Earlier in his career, Mr. Uhlick held numerous legal positions. As Vice President and Counsel at Morgan Guaranty Trust Company, he was responsible for regulatory and legislative affairs and served as Treasurer for the bank's political action committee. At the New York Clearing House, he was both extensively involved in regulatory and legislative issues for major New York banks and in restructuring the clearing house's wholesale dollar payment system, CHIPS. He began his career as an associate in the corporate and banking practice at Davis Polk & Wardwell.
Education
Adelphi University, Bachelor's
Syracuse University, M.A.
Syracuse University, J.D.
New York University School of Law, Master of Law
PREVIOUS EXPERIENCE
Senior Advisor at Oliver Wyman
Chairman of the Board at BBVA Compass and BBVA Compass Bancshares, Inc.
Chief Executive Officer at the Institute of International Bankers (IIB)
Vice President and Counsel at Morgan Guaranty Trust Company
Vice President and Counsel at the New York Cleaning House
Associate at Davis Polk & Wardwell