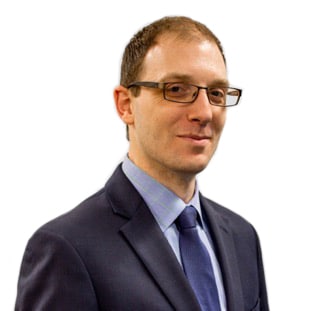 Director & Assistant General Counsel
Martin Foncello is a Director and the Assistant General Counsel based in Exiger's New York office, where he focuses primarily on the firm's financial crime compliance and regulatory efforts. In the financial crime field, Martin has built extensive knowledge in anti-money laundering (AML) and sanctions matters.
In addition to compliance consulting work for clients, Martin has worked extensively on independent examinations of financial institutions' AML and sanctions compliance programs. He has tested a variety of financial crime controls on-site at financial institutions located in North America, LATAM, EMEA, and Southeast Asia, with a particular focus on correspondent banking, sanctions, and trade finance. Martin has also drafted and edited numerous financial crime compliance reports that have been submitted to U.S. and international regulatory agencies.
In addition to his testing and reporting experience, Martin has worked on multiple consulting engagements for New York-based branches of foreign financial institutions. He has drafted and edited policies and procedures for financial institutions on sanctions, trade finance, and transaction monitoring. Martin has also assisted a large Chinese institution with an enhanced due diligence remediation of its correspondent banking portfolio.
Earlier in his career, Martin served as a trial and appellate prosecutor for 10 years in the New York County District Attorney's Office. As an Assistant District Attorney, he has litigated in both New York State and federal trial and appellate courts, including the New York State Court of Appeals and the U.S. Court of Appeals for the Second Circuit.
Martin has also taught Legal Research and Writing as an Adjunct Professor at Seton Hall University School of Law.
EDUCATION
Boston College, B.A.
Seton Hall University School of Law, J.D. (with honors)
AFFILIATIONS, AWARDS & CIVIC ENGAGEMENTS
Member of the Seton Hall University School of Law Alumni Council
Senior Articles Editor, Seton Hall Law Review
Order of the Coif
PREVIOUS EXPERIENCE
Assistant District Attorney for the New York County District Attorney's Office