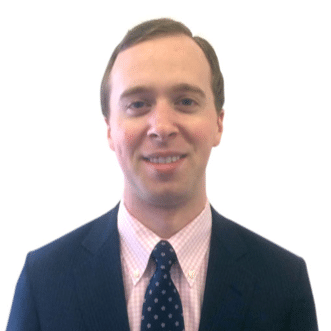 Matthew Saxonmeyer is a Associate Managing Director and Advisory Operations Head based in Exiger's New York office, where he focuses on the firm's regulatory and financial crime compliance efforts.
Since joining Exiger, Matt has conducted various anti-money laundering and sanctions compliance related projects for several prominent financial institutions and broker-dealers. He has worked extensively on sanctions compliance reviews for domestic and foreign financial institutions.
Matt joined Exiger from The Bank of Tokyo-Mitsubishi UFJ, Ltd., where he was an Associate in the Compliance Division for the Americas. In this role, he developed and reviewed Sanctions compliance policies and procedures, including leading the redesign of the firm's Sanctions Quality Assurance program. In addition, he worked closely with senior compliance management in managing the Bank's response to regulatory recommendations.
Prior to his time at The Bank of Tokyo-Mitsubishi UFJ, Ltd., Matt was a Sanctions Specialist in the Office of Foreign Assets Control at the U.S. Department of the Treasury. While there, he ensured adherence to U.S. sanctions policy by analyzing terrorist and sanctioned entity asset reporting. He offered guidance to financial institutions of whether to block or reject certain wire transfers or trade finance transactions, and offered additional consult on economic sanctions.
Matt also spent time at AllBright Law, a major Chinese law firm that offers services to Chinese and international clients.
EDUCATION
The Catholic University of America, B.S.B.A.
AFFILIATIONS, AWARDS, & CIVIC ENGAGEMENTS
Certified Anti-Money Laundering Specialist (CAMS)
PREVIOUS EXPERIENCE
Associate at The Bank of Tokyo-Mitsubishi UFJ, Ltd.
Sanctions Specialist at the Office of Foreign Assets Control at the Department of the Treasury