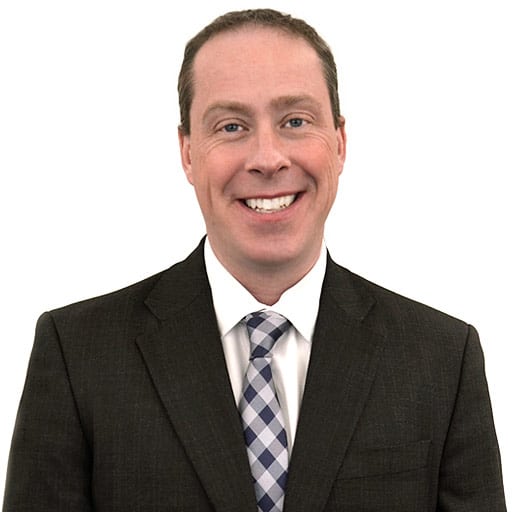 Michael Roe is the Americas Regional Leader, Advisory Solutions based in Exiger's New York office, where he focuses on the firm's regulatory and financial crime compliance matters. He has served as one of Exiger's leaders engaged on the Monitorship of HSBC, and separately as the sanctions subject matter expert responsible for reviewing and reporting on all aspects of the sanctions compliance program of a major global financial institution. A veteran specialist in anti-money laundering (AML), Michael brings more than two decades of corporate compliance and legal experience to the Exiger team.
Michael joined Exiger from Goldman Sachs, where he was a Vice President and Manager within the firm's Compliance Testing Group. In that role, he supervised firm-wide global compliance assessments and deep-dive investigations to identify legal and regulatory violations and evaluate internal controls. Before Goldman, Michael was an Associate General Counsel in the Money Laundering Prevention Group at UBS, where he conducted AML investigations and was counsel to the firm's Customer Identification Program. Before joining UBS, Michael was a Vice President in Deutsche Bank's Monitoring, Surveillance, and Investigations Unit, where he conducted compliance reviews focusing on FRB Regulations and the Bank Secrecy Act.
Michael began his career as a prosecutor in the Manhattan District Attorney's Office, where he spent three years assigned to the Office of the Special Narcotics Prosecutor, after which he worked for three years in the Money Laundering & Tax Crimes Unit. There, Michael led investigations into the detection of illicit funds being disguised through the use of banks and other financial institutions. After leaving the DA's office, Michael served as a prosecutor in the Office of the New York State Attorney General, where he conducted financial crime investigations focused on fraud and anti-competitive practices in the insurance industry.
EDUCATION
Manhattan College, B.S.
Fordham University School of Law, J.D.
AFFILIATIONS, AWARDS, & CIVIC ENGAGEMENTS
Certified Anti-Money Laundering Specialist (CAMS)
Sheshunoff Bank Regulatory Compliance Certification
<>PREVIOUS EXPERIENCE<>
Vice President and Manager for the Compliance Testing Group at Goldman Sachs
Associate General Counsel in the Money Laundering Prevention Group at UBS
Vice President for Deutsche Bank's Monitoring, Surveillance, and Investigations Unit
Assistant District Attorney, Money Laundering & Tax Crimes Unit, Manhattan District Attorney's Office