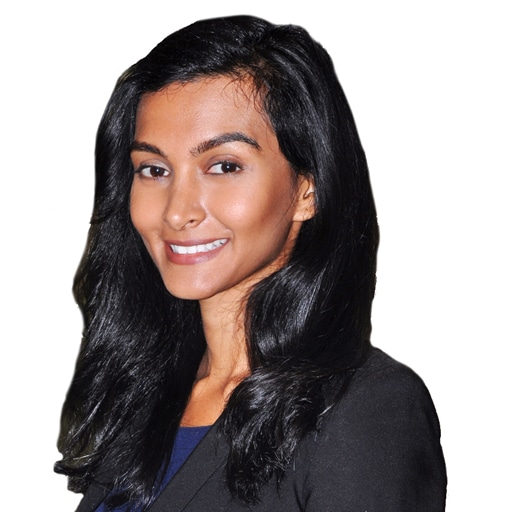 Nisha Shah is a Director based in Exiger's New York office. Nisha assists in managing the firm's anti-money laundering compliance efforts.
Since joining Exiger, Nisha has managed a portfolio of the firm's largest look back and remediations projects. Nisha has overseen large quality assurance teams for review and execution of transaction monitoring and KYC for retail, corporate and investment banks. Nisha also manages targeted AML compliance assurance reviews for global financial institutions.
Ms. Shah joined Exiger from Barclays Investment Bank, where she was a Compliance Officer in the Global Compliance unit. In this role, she served as a Global Lead for execution of risks and controls review within the Compliance department. Nisha oversaw global and regional review teams to ensure efficiency and operational goals were met.
Prior to Barclays, Nisha was a Senior Consultant for the Risk & Regulatory Compliance practice at Crowe Horwath LLP, with a focus on anti-money laundering and the Bank Secrecy Act. In this position, she developed, refined and executed independent AML/BSA audits for financial institutions nationwide which included aspects of risk assessment, suspicious activity reporting, customer identification programs, sanctions alert compliance and AML governance.
Nisha began her career at Deloitte, where she was a Senior Consultant in the Enterprise Risk Services practice. While there, she helped manage and oversee daily quality assurance tasks under a U.S. Federal Regulatory Consent Order for the nation's largest banking institution and assisted the Federal Reserve Board (FRB) and the Office of the Comptroller of the Currency (OCC) in ensuring compliance. She also executed audits and assessments relating to information technology and the Sarbanes-Oxley Act.
AFFILIATIONS, AWARDS, & CIVIC ENGAGEMENTS
Certified Anti-Money Laundering Specialist (ACAMS)
Certified Fraud Examiner (ACFE)
Social Innovation Fellow with StartingBloc
PREVIOUS EXPERIENCE
Compliance Officer, Global Compliance at Barclays Investment Bank
Senior Consultant, Risk & Regulatory Compliance at Crowe Horwath LLP
Senior Consultant, Enterprise Risk Services at Deloitte & Touche, LLP