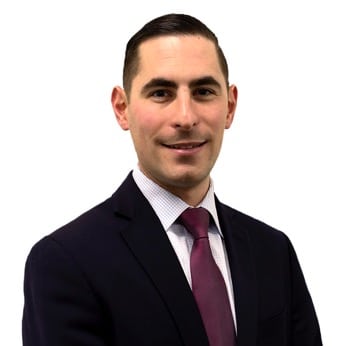 Patrick is a Director based in Exiger's New York office, where he focuses on the firm's Financial Crime Compliance Advisory practice.
Patrick joined Exiger from UBS, where he was the Americas Head of Financial Crime Risk Assessments and Controls Testing. In this role, he was responsible for managing the planning, execution and governance of all BSA/AML and Sanctions risk assessments for the Americas region, including the Investment Bank, Wealth Management, and Asset Management divisions. He was also responsible for maintaining the BSA/AML and Sanctions risk assessment framework and methodology to ensure they were updated on an ongoing basis in order to satisfy all regulatory and audit expectations. In addition, Patrick was responsible for designing, implementing, and managing the Financial Crime Compliance Controls Testing plan to evaluate the effectiveness of current AML, Sanctions, and ABC controls in ensuring adherence with all applicable regulations.
Prior to this role, Patrick was a member of the Financial Crime Compliance Investigations team at UBS, where he conducted internal reviews of possible violations of the Bank Secrecy Act, including all relevant sections of the USA PATRIOT Act, OFAC, SEC, and FINRA regulations, as well as all matters relating to potential money laundering, fraud and terrorist financing.
Patrick began his career at UBS Investment Bank in the Operations Graduate Training Program within the Broker-Dealer Operations Regulatory and Process Control team.
EDUCATION
Quinnipiac University, B.S.
AFFILIATIONS, AWARDS & CIVIC ENGAGEMENT
Certified Anti-Money Laundering Specialist (CAMS)
Series 7 General Securities Representative
PREVIOUS EXPERIENCE
Americas Head of Financial Crime Risk Assessments and Controls Testing at UBS
Financial Crime Compliance Investigations at UBS
Graduate Training Program Analyst, Investment Bank Broker-Dealer Operations at UBS