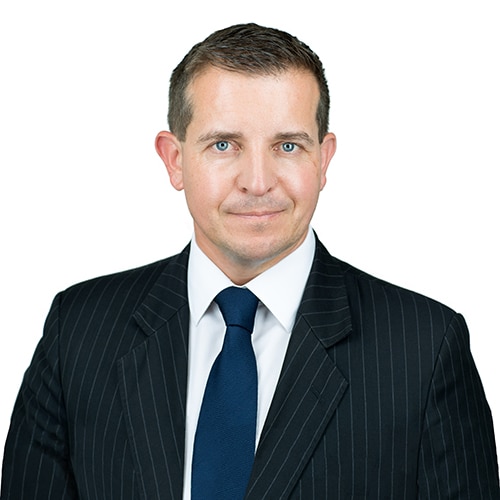 Vice President, Business Development
Robert Mitchell is Vice President of Business Development based in Exiger's London office. With vast experience in the governance, risk, and compliance market, Robert is responsible for growing the firm's practices in Europe, the Middle East, and Africa.
Robert joined Exiger from PricewaterhouseCoopers (PwC), where he was Director of Forensic Services. There, he was responsible for business and product development for the Corporate Intelligence team, and for global due diligence projects.
Prior to his time at PwC, Robert served as Head of Enhanced Due Diligence, EMEA, Thomson Reuters, Integrascreen, and was responsible for growing key markets in the development of the company and the products. After World-Check acquired Integrascreen, Robert led a team that performed enhanced due diligence and know your client (KYC) services for EMEA based clients, across all sectors on a global basis. Additionally, Robert had oversight for the enhanced due diligence business globally for Thomson Reuters following the acquisition.
Robert is an expert in the area of due diligence and has been interviewed and quoted in a number of media outlets, including the BBC, Kommersant, as well as international and national media in English, French, German, Dutch, Russian, Hebrew, Turkish, Chinese, Thai, Flemish, and Malay.
EDUCATION
Anglia Ruskin University, B.A.
AFFLILIATIONS, AWARDS,& CIVIC ENGAGEMENTS
Cambridge University Officer Training Corps
Honourable Artillery Company
PREVIOUS EXPERIENCE
Director, Forensic Services, PricewaterhouseCoopers
Head of Enhanced Due Diligence, EMEA, Thomson Reuters, Integrascreen at World-Check
Sales of Regulatory Sanctions Products at Thomson Financial