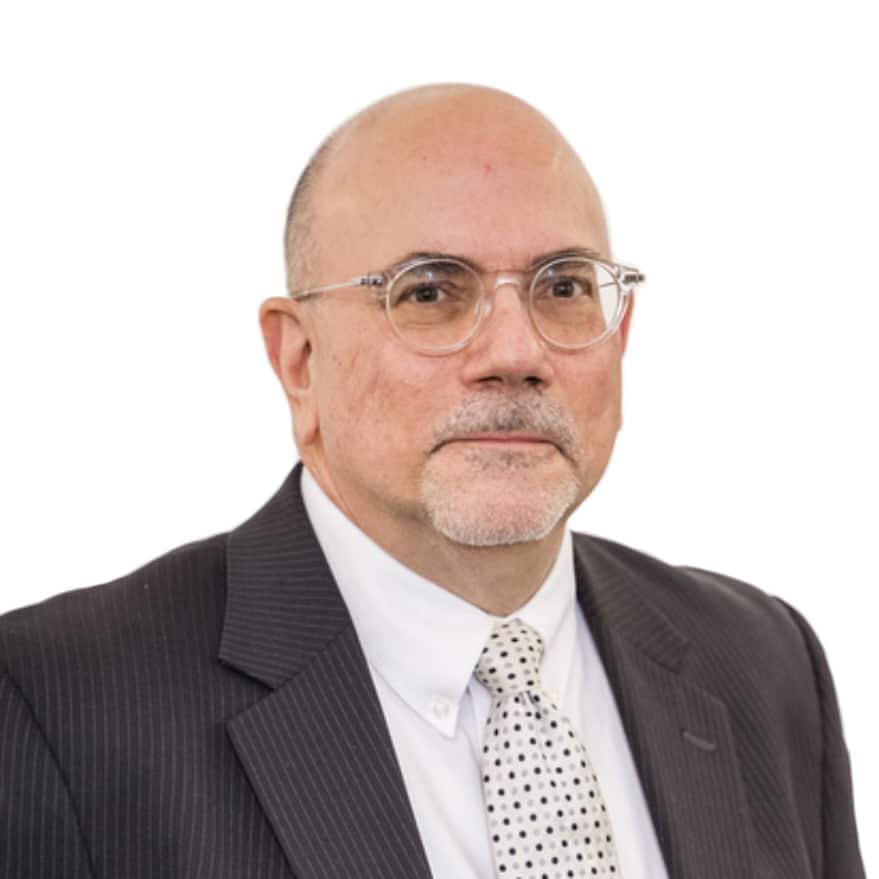 Ron is an Associate Managing Director within the Government Solutions business based in Exiger's New York City office.
Ron joined Exiger from the Association of Inspectors General (AIG), where he was the Executive Director. In this role, he was the key management leader for the AIG and was responsible for overseeing the administration, programs and strategic plan of the organization.
Prior to joining the AIG, Ron was Assistant Director for Fraud Prevention/Assistant Inspector General with the Office of Inspector General for the Port Authority of New York & New Jersey (PA/OIG). Ron was responsible for managing the PA/OIG's Fraud Prevention Program for each of the Port Authority's large capital construction projects. From October 2007 to June 2018, Ron was responsible for managing the Fraud Prevention Program for the redevelopment of the World Trade Center site, which was critical to ensuring the integrity of contractors and vendors, and the prevention of waste, fraud, and abuse related to the redevelopment efforts at the WTC site.
Under Ron's leadership, the Fraud Prevention Program, which included the use of Integrity Monitors, was applied to other capital construction projects, such as the Goethals Bridge Replacement Project, the Bayonne Bridge – Raise the Roadway Project, Moynihan Station Redevelopment Project, Lincoln Tunnel Access Program, Hurricane Sandy Recovery Projects, the LaGuardia Airport Central Terminal Building Redevelopment Project and the Newark Liberty International Airport Terminal A Redevelopment Project.
Prior to Ron joining the PA/OIG, he served as the Director of Fraud Prevention at the Lower Manhattan Construction Command Center from July 2005 to October 2007; and created their Fraud Prevention Program. From January 1982 to July 2005, Ron worked at the New York City Department of Investigation. He was Inspector General for the New York City Departments of Transportation; Design & Construction; Small Business Services; and Citywide Administrative Services. Prior to his appointment as Inspector General in 1996, Ron held the positions of First Deputy Inspector General, Deputy Inspector General, Assistant Inspector General, and Confidential Investigator.
EDUCATION
John Jay College of Criminal Justice (CUNY), Master of Arts in Criminal Justice
John Jay College of Criminal Justice (CUNY), Bachelor of Arts in Criminal Justice
Certified Inspector General, Association of Inspectors General
Certified Fraud Examiner, Association of Certified Fraud Examiners
AFFILIATIONS, AWARDS, & CIVIC ENGAGEMEMTS
Association of Inspectors General, Member
Association of Certified Fraud Examiners, Member
PREVIOUS EXPERIENCE
Executive Director, Association of Inspectors General
Assistant Director for Fraud Prevention/Assistant Inspector General, Office of Inspector General for the Port Authority of New York & New Jersey
Director of Fraud Prevention, Lower Manhattan Construction Command Center
Inspector General, New York City Department of Investigation