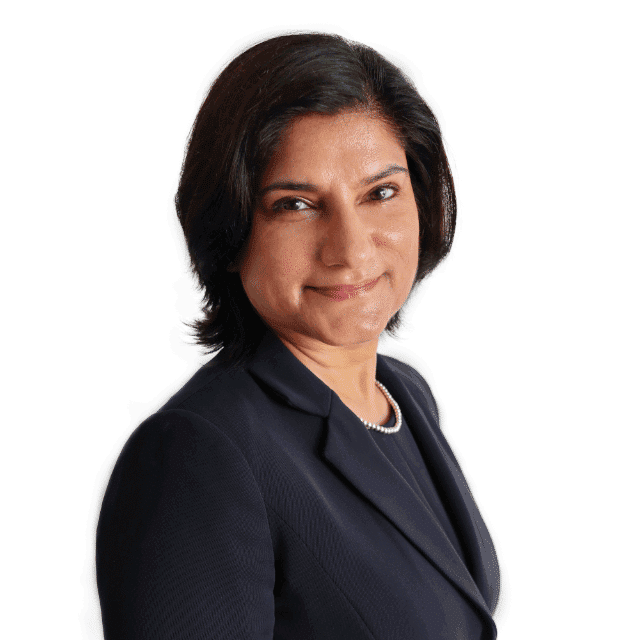 Samar Pratt is the Global Head of Advisory Solutions & International based in Exiger's London office, where she is the leader of the firm's financial crime compliance advisory practice, specialising in audit and assurance.
Since joining Exiger, Samar has served as the Deputy Monitor on behalf of the U.S. Department of Justice, led independent examinations for the Financial Conduct Authority and New York Federal Reserve Board, and also helped clients to strengthen their financial crime compliance controls across the three lines of defence.
With over two decades of experience in financial services, Samar has expertise in helping clients to enhance their financial crime compliance control frameworks across the three lines of defence through a variety of advisory client engagements, including: independent reviews, proactive programme reviews in advance of regulatory visits, on-site audits, benchmarking reviews, issue validation and specialist training. Her work has enabled clients to manage risk more effectively and sustainably, and in line with applicable regulatory requirements, industry guidance and best practice, through practical recommendations that deliver desired risk management outcomes.
Samar joined Exiger from Barclays in London, where she served in a variety of roles in group compliance and internal audit. In her time in group compliance, she worked as Global Head of Compliance Assurance, where she built the function to strengthen the bank's second line of defence regulatory and financial crime compliance assurance capability. Whilst in internal audit, she served as the Global Co-Head of Barclays Internal Audit Professional Practices function, where she was responsible for audit methodology development and internal audit quality. She also served as the Regional Head of Audit (UK/EME) for Barclays Investment Bank and served as an IT Audit Director. In each of these roles, she was responsible for managing multi-locational teams and audit/assurance plan execution and quality.
Prior to joining Barclays, Samar worked in the audit division of Deloitte in Sydney and London, and started her career at Ernst & Young in London.
EDUCATION
Brighton University, B.A.
Association of Certified Anti-Money Laundering Specialists
Certified Anti-Money Laundering Specialist (CAMS)
Association of Certified Anti-Money Laundering Specialists
Certified Anti-Money Laundering Audit Specialist (CAMS-Audit)
AFFILIATIONS, AWARDS, & CIVIC ENGAGEMENTS
Association of Certified Anti-Money Laundering Specialists
Vice Chair of UK Chapter
PREVIOUS EXPERIENCE
Group Head of Assurance for Barclays' Compliance organization
Global Co-Head of Barclays Internal Audit Quality Assurance
Regional Head of Audit (UK/EME) for Barclays Investment Bank
IT Audit Director for Barclays
IT Audit Manager for Deloitte
Business Analyst at Ernst & Young