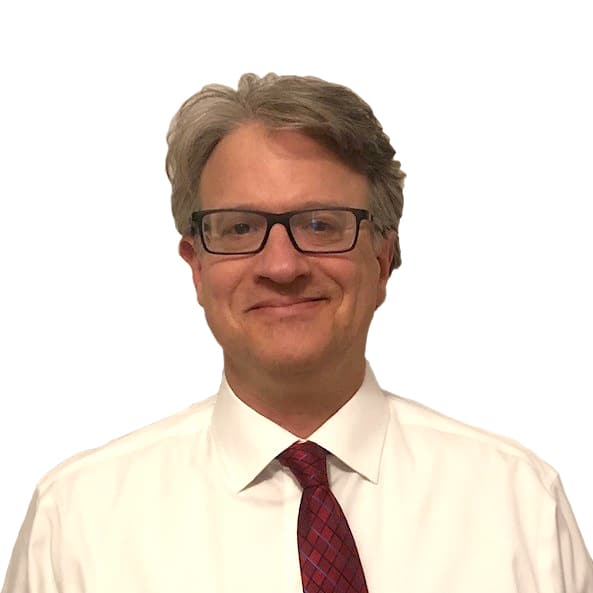 Tom is the Senior Vice President of Operations for Government Solutions, based in Exiger's McLean, VA office.  Tom leads operations-related initiatives to support the rapid growth of the business unit, including business strategy, sales enablement, process design, and performance improvement.
Tom Read joined Exiger from Kalibri Labs, where he was Senior Vice President, Customer Experience. In this role, Tom lead the sales, marketing, and client engagement teams to oversee the deployment of SaaS products to the hospitality industry.
Before this, Tom was a Vice President of Customer Success at Haystax Technology. While there, Tom oversaw all professional services required to deploy and maintain Haystax Technology's software solution for insider threat, personnel security and other cyber use cases.  Tom was responsible for resourcing decisions, key account management and strategy, software solution revenue growth and management, and customer satisfaction.
Tom has also worked at Big Sky Associates, where he led the DoD account team and supported the insider threat strategy for Army G-2, OUSD(I) and Air Force., Earlier, he had consulting positions with leading advisory firms such as KPMG and McKinsey & Company.
EDUCATION
Connecticut College, BA, Economics
American University, MA, International Economic Policy
AFFILIATIONS, AWARDS & CIVIC ENGAGEMENT
Department of Defense, Defense Security Enterprise: First Place Award for Security Innovation, 2013
Member of INSA
PREVIOUS EXPERIENCE
Senior Vice President, Kalibiri Labs
Vice President, Haystax Technology
Director, Big Sky Associates
Manager, KPMG
Associate, McKinsey & Company
THOUGHT LEADERSHIP
"An Assessment of Data Analytics Techniques for insider Threat Programs," INSA, July 2018